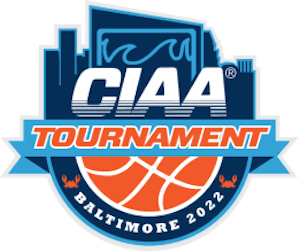 Charlotte, NC (January 12, 2022) — The Central Intercollegiate Athletic Association (CIAA®), the nation's oldest historically Black athletic conference today announced its updated COVID-19 safety protocols in advance of the 2022 CIAA Men's and Women's Basketball Tournament being held in Baltimore on February 22 -26 at the Royal Farms Arena.
To ensure that all appropriate health and safety protocols are being addressed due to COVID-19, the following safety plan and guidelines* have been developed. 
Patrons at the CIAA Basketball Tournament will be REQUIRED to wear face coverings for all games in Royal Farms Arena in Baltimore, Maryland. Vaccinations are recommended but not required.
Those attending any official ancillary events during CIAA Tournament Week will be REQUIRED to wear face coverings. Proof of vaccination and/or negative COVID test results will be required at select private (Invitation-Only) events.    
*Guidelines and Protocols are subject to change at any given time due to recommendations provided by the City of Baltimore, the State of Maryland, Center for Disease Control (CDC), NCAA Sports Science Institute, and the CIAA Athletic Trainers Association. Please check back periodically at the 2022 CIAA Basketball Tournament COVID 19 Guidelines and Protocols website for updates.
For more information on the CIAA, visit theciaa.com. You can also like us on Facebook, follow us on Twitter, Instagram, and on Twitch. To get the latest updates on the CIAA Tournament, visit ciaatournament.org. 
About the CIAA 
Founded in 1912, the Central Intercollegiate Athletic Association (CIAA) is the first, and longest running, African American athletic conference in the U.S. and one of the most recognized conferences in Division II. The CIAA conducts 14 championships attended by more than 150,000 fans from around the country. In 2020, the conference celebrates the special 75th anniversary of its Championship Basketball Tournament - an event that has become a must-see in the African American community. The Basketball Tournament has been honored as a 2019 Champion of Economic Impact in Sports Tourism by Sports Destination Management, the leading publication with the largest circulation of sports event planners and tournament directors in the sports tourism market, for both 2018 and 2019.  Headquartered in Charlotte, North Carolina, the CIAA is governed by the Presidents and Chancellors of its 12 member-institutions: Bowie State University, Claflin University, Elizabeth City State University, Fayetteville State University, Johnson C. Smith University, Lincoln University of Pennsylvania, Livingstone College, Saint Augustine's University, Shaw University, Virginia State University, Virginia Union University, and Winston-Salem State University. Chowan University is an associate member in football and women's bowling. For more information on the CIAA, visit theciaa.com, like us on Facebook, and follow us on Twitter and Instagram.