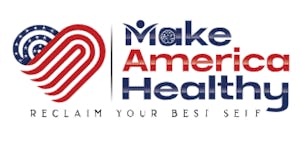 Fort Lauderdale, FL, 2022 — In her new radio show "Make America Healthy," wellness expert Beth Shaw takes critical health issues such as obesity, depression, anxiety, mental health, and cognitive dysfunction.
Experts guests include best-seller Dr. Pam Peeke, International Wellness Dr. Edward Group, Brain health expert Dr. Patrick Porter, and many more. Tune in and learn how to take control of your health physically and mentally.
Join us for an informative episode this Wednesday, March 9, at 5 p.m. Eastern, titled "Weight management and the obesity crisis in America."
The two most commonly advanced reasons for the increase in the prevalence of obesity are certain food marketing practices and institutionally driven reductions in physical activity, which we have taken to calling "the big two."
Learn techniques and tools with Dr. Pam Peeke and Frances Kuffel to understand the problem of being overweight.
They'll also discuss: tips to start creating a healthy path, how to create a healthy relationship with food, emotional struggles and more.
About Beth Shaw
Beth Shaw is the author of four best-selling books on health and wellness and a pioneer in the wellness, yoga and fitness space in North America. Beth is the CEO and Founder of YogaFit Training Systems Worldwide Inc. the global mind-body education school, YogaFit. Beth is a go-to yoga/mindfulness expert in the media and has been featured in numerous fitness, business and consumer publications. Beth is a frequent speaker at universities, conferences and Fortune 500 corporations. Beth educates others on health and mindfulness in the workplace and conscious business. In her latest book, Healing Trauma With Yoga & Mind-Body Techniques, Beth provides tools and techniques drawn from her work as a recovery and health coach. She offers a deep understanding of the physiological, psychological, and emotional changes brought on by trauma and depression, with techniques to survive and thrive through these sometimes debilitating conditions.