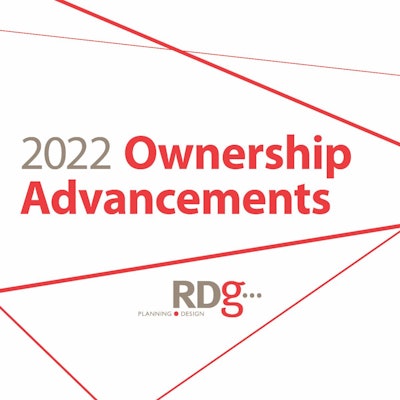 Each May, RDG Planning and Design celebrates new ownership advancements, recognizing those employees who demonstrate exceptional professionalism and commitment to their craft. The 2022 group represents a mix of individuals working within diverse disciplines whose experience, leadership and passion continually push the firm forward.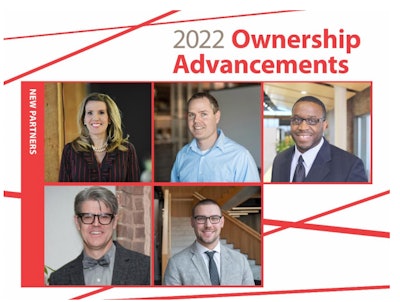 The following individuals have been elevated to Partner:
Mindy Alvarez | Experiential Graphic Design
Matt Fors, AIA | Architecture
Greg Galbreath, AIA, NOMA | Architecture
Steve King, AIA | Architecture
Joe Kotulak, AIA, NCARB | Architecture
RDG Partners are dedicated professionals whose expertise and commitment enable the continued achievements of our firm and our clients. Top row, pictured from left to right: Mindy Alvarez, Matt Fors, Greg Galbreath; bottom row, pictured from left to right: Steve King, Joe Kotulak.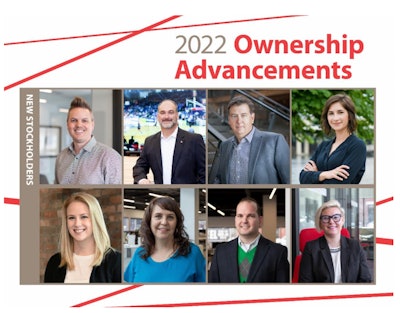 The following individuals have been elevated to Stockholder:
Jeff Biernbaum, AIA, NCARB | Architecture
Johnny Boyd, AIA, NCARB | Architecture
Will Downing, AIA, ACHA | Architecture
Molly Hanson | Conservation and Community Outreach
Shelby Klooster, Associate AIA | Lighting Design
Rachel Rouiller, AIA | Architecture
Daniel Scott, AIA | Architecture
Erin Van Zee | Communications