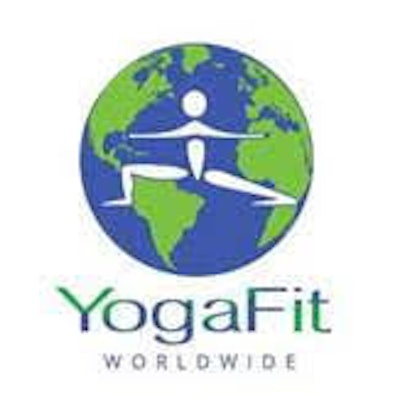 SCOTTSDALE, AZ (July 15, 2022) — YogaFit Training Systems is proud to present CEO and founder, Beth Shaw, at their annual Mind Body Fitness Conference on Friday, July 15th. Taking place at the Scottsdale Resort at McCormick Ranch from 6:30pm to 10pm, this workshop is included with any Scottsdale Mind Body Fitness registration or you can simply register here on YogaFit's website.
Join Beth Shaw, founder of YogaFit and host of Make America Healthy radio show, for a night of inspiration, information, and discovery through yoga, meditation, work with a shaman, and practical business advice to stay connected to your purpose while building your yoga business. Beth is a recent graduate of Harvard Business School and will bring you knowledge, creativity, and new ways to stay connected to transforming the world. 
As a purpose-driven organization, YogaFit has transformed the lives of millions worldwide, and Beth wants to help you transform your communities while keeping yourself healthy and prosperous. All event proceeds will be donated to Family Promise of Greater Phoenix, where their Promise for Pets keeps pets united with their humans. Founded on the belief that pets are an integral part of any family, the Family Promise pet sanctuary allows families – and their pets – to stay together even after losing their homes.
Founded in 1994, YogaFit is the largest yoga school in North America. Best known for our safe and inclusive approach, we offer 200 and 500-hour Registered Yoga Teacher Training and an IAYT-accredited yoga therapy program, YogaFit Healthcare. YogaFit hosts National Mind Body Fitness Conferences, local training sessions, and retreats worldwide. Whether you are a fitness professional, aspiring yoga teacher, or just love yoga, you will find YogaFit's training methods transformational, inclusive, and life-changing.