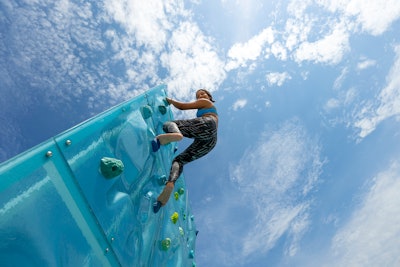 At 20th anniversary, company changes to "Poolside Adventures" and delivers growing line of products directly to its aquatic facility customers around the world 
FREDERICK, MD. (PRWEB) JULY 20, 2022—Known throughout the industry by its best-selling product, AquaClimb®, the Maryland-based manufacturer is announcing after 20 years in business it will use the new name "Poolside Adventures." Together with this change, Poolside Adventures has taken its sales capabilities in house to offer direct distribution for its entire line of aquatic adventure products such as the AquaClimb® climbing walls, AquaZip'N® ziplines, and AquaNinja® challenge courses.
"As the original poolside climbing wall and market leader in this space for 20 years, AquaClimb® has allowed our company to reach new heights and paved the way for the development of other exciting products. Our evolution into Poolside Adventures represents our growth over the last two decades as we continue in our mission of 'Building Courageous Kids for Life's Great Adventure'" said Russell Moy, CEO of Poolside Adventures' parent company Pyramide USA Inc.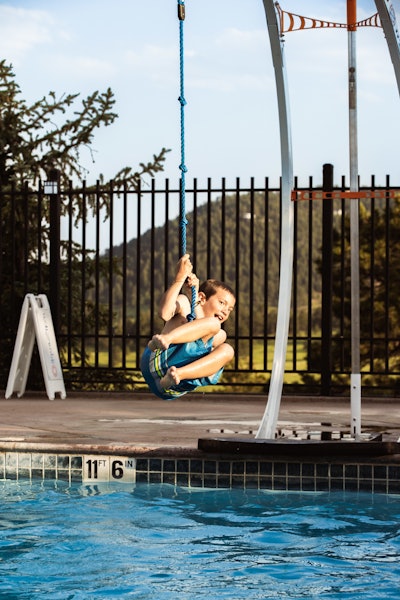 Since its conception in July of 2002, the AquaClimb® has been installed in more than 1,000 locations worldwide, providing recreation centers, fitness facilities, camps, colleges, and private clubs an easy programming addition to their pool that is safe, engaging, and fun. The AquaClimb® is available in multiple models and offers swimmers the challenge of 'free climbing' over water, as the only aquatic climbing wall on the market to feature 3D contoured panels. More recently, Poolside Adventures introduced the AquaZip'N®, a distinct attraction that combines the thrill of an adventure zipline with rope swing. Its newest product, AquaNinja®, tests swimmers with a challenge course suspended above the water.
Ending previous sole distribution agreement with Spectrum Aquatics, Poolside Adventures has now made its products available straight from the manufacturer, giving clients the best pricing on its products coupled with superior customer service. "Our new distribution model cuts the red tape so that architects, contractors, aquatic facility operators, and even private homeowners can work with our team directly to design, select, and deliver the right product for their pool," said Moy. "We handle all aspects of the process to offer customers expert consultation and product design that best fit the needs of their location and budget. Our goal is to ensure a worry-free installation with long-term operation."
As part of its commitment to customer service, Poolside Adventures provides a 2-year warranty on all products, which are 100 percent made in America.
About Poolside Adventures 
For 20 years, Poolside Adventures' main product AquaClimb® has led the market for aquatic attractions that can enhance the programming capabilities of a recreational or competition pool. The company's full line of products, including the AquaZip'N® and AquaNinja®, deliver additional opportunities to engage adolescents through adults in a challenging and safe poolside adventure. Learn more at PoolsideAdventures.com.