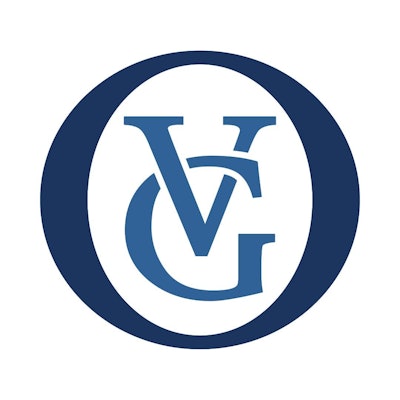 LOS ANGELES (December 5, 2022) – Deepening its commitment to economic inclusivity, Oak View Group (OVG), the global venue development, advisory, and investment company for the sports and live entertainment industries, today announced the formalization of its companywide supplier diversity program. The initiative is a part of OVG's continued pledge to be a catalyst for lasting change and inclusion throughout its organization, partners, and the communities it serves while encouraging the growth of minority-owned businesses and women-owned businesses.
Venues committed to participating in the pilot program, which will fully launch in January, include Climate Pledge Arena in Seattle, the world's first carbon zero certified arena and home to the NHL's Seattle Kraken; UBS Arena in Belmont Park, home to four-time Stanley Cup Champions the New York Islanders; Moody Center, OVG's newest world-class arena in the Live Music Capital of the World, Austin Texas.; and the newly rebuilt state-of-the-art Miami Beach Convention Center.
"We understand that to provide exceptional guest experiences at our venues, we need to think beyond customer service and start to deepen our commitment to underrepresented communities. Minority-owned businesses are the social, economic, and cultural fabric of our economy and we want to be a part of empowering those communities," said Tim Leiweke, chairman and CEO, Oak View Group. "Investing in these businesses is being intentional about the ways we invest in the communities. If you don't have a multicultural business strategy today, you won't be competitive or around in the next 10 years."
Providing maximum opportunity for local, small, and diverse businesses to become OVG vendors, OVG will work to identify and increase sourcing from suppliers that are at least 51% owned, operated, and managed at least 51% by a non-white minority, a disabled person, or a woman. OVG currently recognizes a wide range of diverse certifications that include minority businesses, women, veterans, LGBTQ+, disabled persons, and other local city certifications. The program aims to foster economic inclusivity by making OVG's supply chain more diverse by encouraging the use of vendors that are historically overlooked while ensuring a positive impact is made in the communities where OVG operates.
"OVG believes in the power of a diverse community and recognizes the opportunity to be intentional in the ways they support and uplift the diverse business communities they serve. Our supplier diversity program won't just benefit underrepresented businesses, it will uplift the communities where these businesses are located through job creation, increases wages, and tax revenue," said Dr. Debonair Oates-Primus, OVG's vice president of diversity, equity, inclusion. "This isn't just a business strategy, it's our commitment to making a long-lasting economic impact in underrepresented communities. Minority-owned business encounter unique barriers that challenge their growth efforts such as access to capital and networking opportunities. The pilot program aims to alleviate some of those pain points."
When vetting potential suppliers, OVG will consider multiple factors which may change from market to market. These include capacity, based on the size of the potential partner's company, and where within OVG's operations they would most likely succeed; and key differentiators such as what sets partners apart from competitors, cost savings, reduction in delivery or setup times, value-added services, product/services quality, and sustainability.
Potential supplier partners interested in applying can click here to review the required diversity certifications.
About Oak View Group
Oak View Group is a global sports and entertainment company founded by Tim Leiweke and Irving Azoff in 2015. OVG is focused on being a positive disruption to business as usual in the sports, live entertainment, and hospitality industries and currently has eight divisions across five global offices (Los Angeles, New York, London, Philadelphia, and Toronto). OVG oversees the operations of Climate Pledge Arena at Seattle Center, UBS Arena in Belmont Park, NY, and Moody Center in Austin, TX as well as arena development projects for Acrisure Arena in Palm Springs, CA; Co-op Live in Manchester, UK; and projects for Arena São Paulo in São Paulo, BZ; CFG Bank Arena in Baltimore, MD; FirstOntario Centre Arena in Hamilton, ON; a New Arena and entertainment district in Las Vegas, NV; and a New Arena in Cardiff, Wales. More information at OakViewGroup.com, and follow OVG on Facebook, Instagram, Twitter, and LinkedIn.