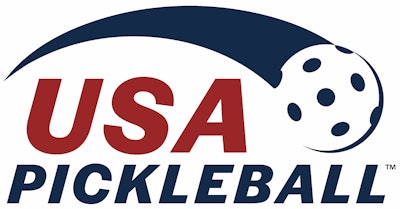 SCOTTSDALE, Ariz. (Jan. 18, 2023) — USA Pickleball, the National Governing Body for the sport of pickleball, today announced a three-year partnership with sports surface company Sport Court.
The agreement, which went into effect January 1, 2023, designates Sport Court as an Official Supplier and the Official Modular Tile Surface Partner of USA Pickleball.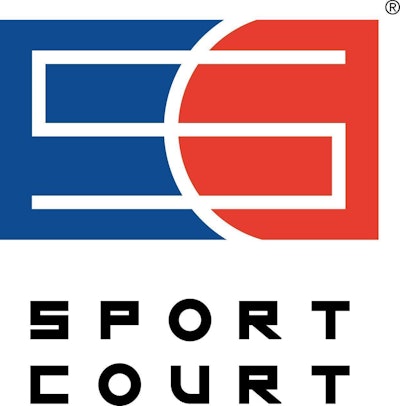 "With the demand for pickleball facilities higher than ever, we are thrilled to partner with a sports industry leader like Sport Court to help meet the ever-growing need," said Stu Upson, USA Pickleball CEO. "This partnership will be critical in helping local communities, entrepreneurs and individuals build courts of the highest quality. We are excited for Sport Court's commitment to deliver safe, custom-designed pickleball courts to further expand our sport across the country."
Dedicated to providing lasting, safe, quality courts that create memories and foster talent for over 45 years, Sport Court supports the world's largest network of CourtBuilders™. Every court is custom-designed and installed by a local CourtBuilder who helps identify exactly what's important to the customer in order to deliver high-caliber sports flooring. 
"As a leader in sport surfaces, we are thrilled to partner with the  authority on pickleball," said Ryan Day, Managing Director, Sport Court. "We are proud to be the Official Modular Tile Surface Partner of USA Pickleball. This partnership will allow us to bring the sport of pickleball to more families and communities around the country."
Through the partnership, USA Pickleball members are eligible for an exclusive $500 discount on any Sport Court full-size pickleball playing surface (with a minimum size of 30 feet by 50 feet). Sport Court's partners include the NCAA, Professional Pickleball Association (PPA) and USA Volleyball. 
About Sport Court 
Founded in 1974 with the mission of bringing a safe, high-quality sports surface to backyards across the United States, Sport Court has grown into an international brand providing safe and high performing indoor and outdoor sport surfaces to families, schools, community facilities, parks districts, and the world's top athletic organizations including the NCAA, USA Volleyball, USA Pickleball, FIBA and FIVB. With surfaces specially designed for basketball, volleyball, pickleball, and more, Sport Court engineers and manufactures high quality sport floors focusing on authentic playability while improving the safety for athletes that practice, learn, and compete on their surfaces. Sport Court is part of Gerflor, a global provider of sport surface and flooring solutions whose portfolio also includes Connor Sports and Taraflex. Sport Court can be found online at www.sportcourt.com and on social media platforms @SportCourt1974. Sport Court, Connor Sports and Taraflex are registered trademarks of Gerflor.
About USA Pickleball
USA Pickleball is the National Governing Body for the sport of pickleball in the U.S. and provides players with official rules, tournaments, rankings and promotional materials. The mission of USA Pickleball is to promote the development and growth of pickleball in the United States and its territories. The association is a nonprofit 501(c)(3) corporation and governed by a board of directors and professional staff who provide the guidance and infrastructure for the continued growth and development of the sport.