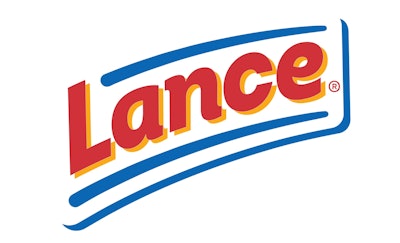 CAMDEN, N.J., May 23, 2023 /PRNewswire/ -— The Lance brand, in partnership with Positive Coaching Alliance (PCA), announced today that the fourth annual Little League Coach of the Year Award submissions are now open. As the official snack of Little League Baseball and Softball, Lance cookies and crackers fuel Little Leaguers both on-and-off the field with 15 varieties of nourishing snack options.
To celebrate the important role that coaches play, the brand is hosting an online submission contest in which one Little League Baseball Coach and one Little League Softball Coach will be awarded the 2023 Little League Coach of the Year Award, along with a $5,000 prize to use for their local Little League program. Open until Sunday, June 4 at 11:59 PM EST, parents and members of the Little League community are encouraged to nominate a Little League coach who positively impacts their players, both on-and-off-the-field at https://bit.ly/CoachoftheYear2023.
"Little League coaches play an important role in building our community and shaping our youth to be strong leaders," said Janda Lukin, Senior Vice President and Chief Marketing Officer of Campbell Snacks. "We are thrilled to recognize exceptional coaches through our annual Coach of the Year program and to continue our partnership with Little League and the Positive Coaching Alliance."
The Lance brand team will be on-site at the Little League Softball World Series in Greenville, NC and Baseball World Series in Williamsport, PA with sandwich crackers, games for all ages, giveaways and more to fuel sportsmanship and community.
For more information about Lance and the Little League partnership, visit https://www.littleleague.org/partnerships/official-sponsors/lance/.
About Lance
For over 110 years, Lance has been fueling American families with its sandwich cookies and crackers. Always dependable, Lance sandwich crackers are an on-the-go snack that helps keep you going without getting in your way. Lance sandwich crackers are available in 15 delicious varieties, including ToastChee, Toasty, and Nekot. Each freshly baked sandwich cracker is filled with tasty ingredients like real peanut butter and cheese fillings. For more information about Lance, please visit www.lance.com and for more about Campbell Soup Company visit www.campbellsoupcompany.com.