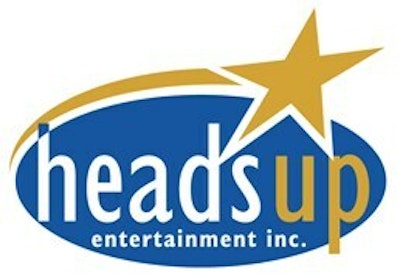 ENGLEWOOD, Colo. and CALGARY, Alberta — May 24, 2023 /PRNewswire/ - A trailblazing collaboration between Citizens Sports Foundation and HeadsUp Entertainment International Inc. (OTCPINK: HDUP) is poised to revolutionize the amateur sports scene by pioneering a 'Donate to Win' model. The objective? Transform the way we perceive sports participation, rendering it more accessible and financially viable for all. 
Citizens Sports Foundation, a dynamic Colorado-based 501C3 charity, is teaming up with HeadsUp Entertainment to launch an innovative online platform that will provide much-needed support for sports organizations. This exciting venture leverages an array of fundraising games tailored specifically for different sports initiatives, from women's rugby teams to boys' soccer teams and wheelchair basketball.
Mark Hutchinson, HeadsUp's Chief Business Development Officer, illustrates the beauty of the model: "We can design a fundraising game tailored for a specific purpose, then use our extensive network to both promote the game and deliver prizes for the cause."
HeadsUp Entertainment recently announced the agreement towards the acquisition of Gaming Hive, a fully customizable public gaming software for fundraising. This groundbreaking technology is the bedrock of the platform, opening up the fundraising potential for sports teams across the globe.
Meanwhile, the Citizens Sports Foundation has been meticulously refining their operational model over the past two years, developing sustainable funding strategies, and providing critical support to make sports more inclusive. They emphasize bolstering sports teams in economically distressed areas, upgrading facilities, and establishing development pathways.
Through a special introduction initiative of Citizens Sports Foundation to sports organizations, it is projected that HeadsUp Entertainment will immediately generate a minimum of $250,000 in software integration services fees in addition to an ongoing percentage of all funds raised for the licensing, implementation, and logistics of operating the gaming platform. Projected revenue is expected to increase substantially in Q3 and Q4 of 2023 as additional sports organizations take advantage of this new fundraising approach. This is a direct result of the software integration from the Charity Hive platform announced last week.
"Consider this: parents can allocate up to 10% of their income on their children's sports activities. For those exhibiting potential in more costly sports, the financial toll can surge," reports Ohio University. On average, families spend $883 annually per child on their primary sport, according to the Aspen Institute.
Youth sports in the United States, collectively, now represents a larger market at $19 billion annual revenue than does the National Football League at $15 billion annual revenue and is projected to reach $77 billion dollars annual revenue globally by 2026. Karl Dakin, Chairman of the Citizens Sports Foundation, expounds on the initiative's broader vision: "Increased sports participation reaps immeasurable benefits for both youth and adults. But how can we aspire for growth when faced with spiraling sports costs and limited fundraising capacity? Through this exciting collaboration, we anticipate superior kit and equipment, upgraded facilities, and ultimately, a safer and more enjoyable sports experience for all."
Citizens Sports Foundation is currently engaging with major sports organizations on the potential of operating a public game to raise funding for their programs.
About HeadsUp Entertainment International Inc.
HeadsUp Entertainment International Inc. is a leading provider of cutting-edge technical solutions, catering to diverse industries and sectors. With a passion for innovation and a customer-centric approach, HeadsUp Entertainment International inc. strives to deliver state-of-the-art technologies that drive success and empower organizations worldwide.
About Gaming Hive Ltd.
Gaming Hive Ltd is a trailblazing company that offers a powerful fundraising and gaming platform through Software as a Service (SaaS).
Its comprehensive range of features and ongoing commitment to innovation make it a preferred choice for charitable organizations globally.