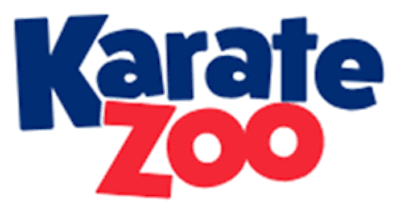 Industry Leading Multi-Sport Enrichment Program Adds Martial Arts to Teach the Fundamentals
NEW YORK — Amazing Athletes, the premier year-round developmental sports and physical fitness program designed to empower children ages 18 months to 12 years old, is thrilled to introduce Karate Zoo to teach the fundamentals of martial arts in this high-energy progression-based program. With the recent launch of Karate Zoo, students can now learn the traditions, practice the skills of the sport, and receive colored belts and stripes for their achievements. The Karate Zoo curriculum is currently launched in 11 states across the country and it looks to expand the program to more Amazing Athletes territories in the future. Amazing Athletes' mission is to inspire active futures for the next generation, using sports as a catalyst to empower kids to discover their inner strength and athletic abilities. Amazing Athletes is a part of Youth Athletes United, a multi-sport brand portfolio empowering kids and communities through their sports franchises.
"We are super excited about introducing Karate Zoo to our Amazing Athletes family of brands," said Amazing Athletes Milwaukee Coach, Erich Podbielski. "Of all our different programs, I feel Karate Zoo is compelling because it provides an opportunity to impact more people through martial arts by making it more accessible. Not just more accessible for the kids through our exciting approach, but for owners and coaches too. Coaches and kids can grow together and experience the same joy and the same benefits of martial arts because of this program."
Over the last two decades, Amazing Athletes inspires active futures for children ages 18 months to 12 years old teaching skills from 10 different sports in a fun, non-competitive, educational environment. Amazing Athletes offers programs for all ages by partnering with schools and communities, helping to set kids on a path to an active and healthy lifestyle by teaching them the basics of sports, health and nutrition. By introducing kids to a variety of sports and physical activities, it allows them to discover and explore to find what they most enjoy and can pursue as they grow. The new additions to the Amazing Athletes curriculum showcase that the brand is listening to parents as there has been a demand for more martial arts classes for children. Now, kids of all ages can learn self-defense and karate skills which are rarely offered in communities across the country.
By joining the Youth Athletes United family, franchise owners gain access to a proven business model that has consistently delivered impressive results. The franchise's dedication to delivering top-notch sports programs has earned it a loyal customer base and established it as a trusted brand within the industry. With its strong momentum and continued expansion, Youth Athletes United is poised for even greater success in the future, and remains committed to maintaining its high standards of quality providing positive first-sport experiences for kids. 
 "We are looking to further grow Youth Athletes United as we continue our nationwide expansion and provide more outlets for children to develop skills in a fun, non-competitive, educational environment," said Geisler. "We hope to continue to expand our footprint as we look to positively impact the lives of one million youth athletes and envision becoming the nation's largest youth sports platform."
For more information regarding the Youth Athletes United brands and franchising opportunities, visit https://www.youthathletesunited.com/franchising-opportunities.
About Amazing Athletes
For over 20 years, Amazing Athletes has delivered the premier year-round developmental sports and physical fitness program designed to empower children and teach both fundamentals and life skills. Certified coaches lead weekly classes and camps with low kid-to-coach ratios so that every child gets individual attention and can progress at their own pace. Programs are available for children ages 1-12+ of all experience levels so every child can learn and perform at their own pace. To learn more, visit https://amazingathletes.com/.
About Youth Athletes United
Established youth educational sports brands Amazing Athletes, Soccer Stars, and TGA (Tennis, Golf & Athletics) come together under parent company, Youth Athletes United. With 20+ years of success for each individual brand, a total 270+ units, and 250,000+ children instructed nationwide each year, Youth Athletes United is helping to shape the next generation of champions both on and off the field. Focused on promoting physical literacy, mental toughness, and character development, Youth Athletes United is dedicated to supporting the growth and success of young players from all backgrounds and skill levels with an innovative and dynamic player pathway for children ages 1-14+. To learn more about the leading mobile youth sports franchise platform, Youth Athletes United, and their territory opportunities, visit https://www.youthathletesunited.com/franchising-opportunities.