The Athletic Business Conference & Expo returns to the Orange County Convention Center in Orlando, Fla., Nov. 13-15. While hundreds of attendees and exhibitors will reunite for North America's largest fall athletics, fitness and recreation show, there will be plenty of new faces this year, as well. Specifically, attendees will have a variety of new speakers to choose from within the 10 seminar tracks offered at ABC. AB editor in chief Dennis Van Milligen recently touched base with some of those speakers to discuss their presentations and what attendees can expect, as well as their own expectations for this year's show.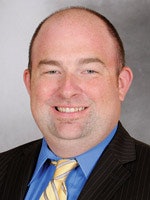 CHRIS YANDLE
Position: Assistant Athletic Director for Communications and Public Relations, Georgia Tech University
Presentation: Building a Social Media Strategy for College Athletics
Date: Thursday, Nov. 13, 8:30 a.m. to 10 a.m.
Previous ABC Experience: "I have never attended."
Expectation for ABC 2014: "I think it will provide a fresher perspective. In college, we all basically share the same ideas. Every now and then, it's nice to step outside our comfort area and see what the other areas of sports are doing."
Presentation Preview: "I think a lot of people, when they hear the word 'strategy' or 'plan,' get freaked out a little bit. But it's not a difficult task. You just have to sit down and figure out what your goal is. What do you want to accomplish with social media? It's still relatively young in the athletics landscape. A main goal might be selling tickets, or another key area could be recruitment of both the student-athlete and the parents of the student-athlete. Finally, social media cannot be a one-person show. Similar to fundraising, it can't just fall on the shoulders of one person. Everyone from marketing, communications, creative and ticket sales have a hand in our strategy."
Log in to view the full article