The 2015 Athletic Business Conference & Expo hits New Orleans, Nov. 19 -21 — representing ABC's second visit to the Crescent City in four years. But as popular a destination as New Orleans has proven to be, it's the educational opportunities that will have hundreds of attendees descending upon the Ernest N. Morial Convention Center to learn about industry trends affecting today's athletics, fitness and recreation professionals. AB touched base with a handful of this year's session leaders — from first-time presenters to individuals with decades-long ABC speaking resumes — to find out what attracts them to ABC, and what attendees can expect to take away from New Orleans.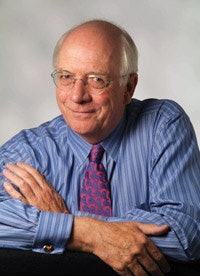 David Body
Position: Principal, David Body Sport Planning Consultant
Presentation: Avoiding Bloopers, Botches, Blunders and Booboos! The Big Decisions in Facility Design, Programming and Operations
Date: Friday, Nov. 20, 4 to 5:30 p.m.
PREVIOUS ABC EXPERIENCE: "My first presentation was in 1985 in Dallas. I have presented almost every year since then on a wide variety of topics, including multiple versions of the well-attended "Design and Construction 101" four-hour workshop. I have also moderated a popular panel on varying topics for 16 consecutive years. Prior to that I was a frequent panelist. One of the things that has been most gratifying is the ever-increasing sophistication of the attendees regarding university and community recreation facility design and operation. When ABC started, the recreation center as we know it today was just emerging."
EXPECTATIONS FOR ABC 2015: "To me the unique feature of ABC is the emphasis on educational sessions related to facilities, and I commend ABC on ensuring that the speakers do not use the sessions as purely a marketing opportunity and that the topics must be more than just case studies."
PRESENTATION PREVIEW: "This year's panelists hail from all corners of the country, are leaders in their professions and bring a wealth of experience in the areas of college and university recreation center design and management, community recreation center design and management, and in aquatic design — which is relevant to both building types.
"This year's panel will discuss how to anticipate and identify common design, programming and operational mistakes and to evaluate trends in design and programming. The fast-moving format includes a presentation by each panelist, followed by the popular quick-fire 'idea a minute' segment, which allows the panelists to add a series of short nuggets to the conversation.
"The session is followed by a Q&A period, and the panelists are always available for individual discussions after the session. Attendees will leave with a multitude of thoughts and ideas to take back to their colleagues."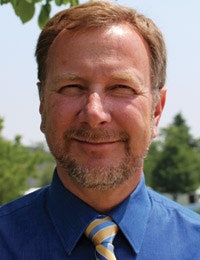 Matt Ellman
POSITION: Executive Director, Wood Dale (Ill.) Park District
PRESENTATION: Orchestrating Change — How to Get Your Team to Play New Instruments
DATE: Friday, Nov. 20 , 9:45 to 11:15 a.m.
PREVIOUS ABC EXPERIENCE: "Last year was the first year that I spoke at ABC, and I spoke on customer service and on developing sport field allocation and use systems and policies. However, I have attended many past conferences dating back well over a decade. My most memorable experience from attending a past ABC is going behind the scenes at Disney World and learning about their customer service methods."
EXPECTATIONS FOR ABC 2015: "I love attending ABC over other conferences because of the extensive and varied learning opportunities, very participant-friendly scheduling allowing down time for networking, and being exposed to people from different backgrounds."
PRESENTATION PREVIEW: "This year I am speaking on change management and leadership. When people attend my sessions they can expect an engaging learning experience and active discussion delivered by a speaker with passion. I attempt to make my sessions fun and upbeat, and provide practical ideas for application back at one's home agency or business."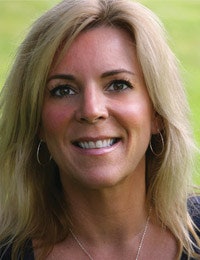 Lisa Paradis
POSITION: Director, Brookline (Mass.) Recreation Department
PRESENTATION: 50 Shades of Green: How to Dominate During the Budget Cycle
DATE: Thursday, Nov. 19, 8:30 to 10 a.m.
PREVIOUS ABC EXPERIENCE: "I have been attending ABC on and off for many years, but have not been for awhile due to other work obligations. I am really excited to return and experience the energy that is so much a part of the ABC experience. There is a buzz of excitement as you walk around and talk to other attendees that is unmatched at any other conference."
EXPECTATIONS FOR ABC 2015: "I am looking forward to attending to hear creative and innovative ideas that will continue to challenge my thinking and provide me with new ways that I can be a better leader to my team when I return to work. I also look forward to leaving the conference, as I have in past years, with a list of great ideas that I can't wait to implement when I get back to work on Monday."
PRESENTATION PREVIEW: "Attendees can expect a session jam-packed with information that is designed to make them rethink the way they do business. Co-presenter Jamie Sabbach and I created this session to push leaders of organizations to question their business strategies and to make decisions based on their costs, market viability and purpose, and to be able to articulate the delicate balance between social service and enterprise schools of thought. Attendees will leave with a better understanding of how they can identify their true cost of doing business and how knowing that information plays a vital role in designing a business model that can help their organization thrive in any economic climate."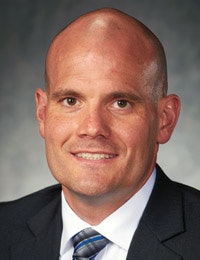 George Deines
POSITION: Project Manager, Counsilman-Hunsaker
PRESENTATION: Incorporating Private Sector Ideas into Public Sector Operations
DATE: Thursday, Nov. 19, 10:15 to 11:45 a.m.
PREVIOUS ABC EXPERIENCE: "This will be my first time presenting at ABC. My most memorable experience at ABC was in 2008 when I attended the Aquatic Risk Management workshop. There were great ideas for improving the safety at my aquatic facility."
EXPECTATIONS FOR ABC 2015: "My expectation for this year's show is to have a great time presenting, attending sessions and networking with all of the attendees. There's a lot to learn, and by building relationships with other professionals, you tap into all of the great experience and knowledge that's out there."
PRESENTATION PREVIEW: " 'Incorporating Private Sector Ideals' crosses all lines in terms of leadership, employee engagement and developing an organizational culture. Attendees can expect an upbeat, exciting session with plenty of practical tips to improve their operation."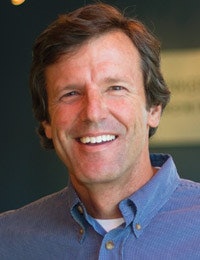 Craig Bouck
POSITION: CEO and Principal, Barker Rinker Seacat Architecture
PRESENTATION: Innovation and Evolution: The Future of Community Recreation Center Design
DATE: Thursday, Nov. 19, 4:30 to 6 p.m.
PREVIOUS ABC EXPERIENCE: "I have made 21 presentations at ABC, ranging from design trends and building blunders to operations strategies during lean times. I enjoy sharing ideas with the best recreation facility designers and operators in the nation. Every year I learn new things, meet new people and come away energized."
EXPECTATIONS FOR ABC 2015: "ABC offers the unique opportunity to focus on a specialty learning track, but at the same time gain exposure and insights from every aspect of the sports and recreation industry."
PRESENTATION PREVIEW: "This year attendees can come explore the evolution of aquatics and athletic spaces, locker and community rooms, and discover what innovations are on the horizon."


---
This article originally appeared in the September 2015 issue of Athletic Business with the title "Louisiana Learning"