AB November | December 2016 reader perspective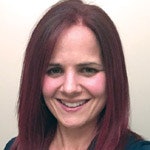 Karen Nixon-Carroll
fitness program manager, Fanshawe College, London, Ont.
"Collecting and reporting stats on all of our programs: group exercise participation, specialty programs and events, personal training, hourly usage of the fitness center, social media analytics, fitness center orientations and assessments. I love knowing the end result, but getting there sometimes takes away from my real passion of delivering the program."
---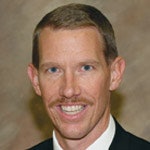 Chris Kusnerick
athletic director, McCluer North High School, Florissant, Mo.
"Assigning of officials. It removes the appearance of impropriety and any home-field advantage. This is not a perfect fix, as many spectators still think officials are pro home team."
---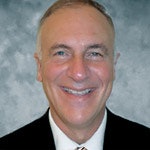 Rick Guimond
athletic director, Marietta (Ohio) High School
"My goal is to have an athletic trainer for all athletic events and implement new concussion research into diagnosis, treatment and return-to-play protocols. There is the need for athletic trainers to be hired for all athletic events to ensure the participants receive the proper treatment and diagnosis for injuries, especially concerning concussions."
---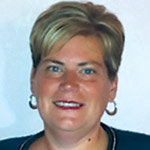 Staci Hahn
athletic director, Marysville (Ohio) High School
"Data entry! Schedules, paperwork dates, transportation, school and state calendaring systems. Most of it is repetitive data entry of the same things."
---
Mark L. Masters
president/owner, Fencing Academy of Philadelphia
"Bookkeeping. I use Quickbooks, which is good, but aspects of keeping the records correctly still elude me and it is impossible to find someone. I have an accountant, but they do not do bookkeeping."
---
This article originally appeared in the November | December 2016 issue of Athletic Business with the title "What aspect of your job would you pay to outsource?." Athletic Business is a free magazine for professionals in the athletic, fitness and recreation industry. Click here to subscribe.