Have you ever really thought about why you do things the way you do? Or how the right set of habits are crucial to success in your professional and personal life? My journey to understanding began with a book.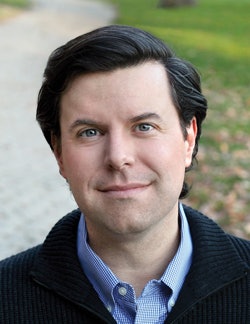 A few years ago, when I registered to run my first marathon (a big step up from the 5k races I typically opted for), a mentor of mine lent me a book called The Power of Habit by Charles Duhigg. At the time, I wasn't quite sure how reading a book would help me run for hours, but I was willing to give it a shot. Not only was it engaging and relatable, it also had a profound impact on me — not just in my training, but also in my career.
My first "aha" moment came when Duhigg pointed out that habits are formed from an initial decision to behave a certain way: when given a cue, you respond and are rewarded based on that response. Repeat the routine enough times, and it becomes a habit — likely without you even realizing it. After all, it wasn't my natural instinct to hit the snooze button three or four times instead of lacing up my shoes and going for a run in the morning. I just came to expect and enjoy the reward of those few extra minutes of sleep. As I continued reading, I learned how to form my new, desired habit of going on a run in the morning. I had to set myself up for success by creating the right cue and reward.
From that point forward, each night, I set my running clothes and shoes out and renamed my phone's alarm to "Time for a run!" as my cue. From there, I made the decision each morning to respond to that cue by getting up and running. After my first few runs, the reward was obvious to me: the view of the Wisconsin Capitol building with the sunrise over Lake Monona in Madison is breathtaking. Plus, I started the day with a feeling of accomplishment that made me more proactive throughout the rest of the day.
After a few weeks of continuing this routine, I noticed that if I didn't start my morning with a run that something felt off — the habit was formed and I was sold on Duhigg's The Power of Habit. This keystone habit started a chain reaction of other positive habits, and I was becoming more productive in both my personal and professional life. If not for this book laying out the steps of how to create a habit and pointing out that the right set of habits are what set a person up for success, I'm not sure that I would've successfully finished that first marathon (or go on to run another one) while taking on extra responsibility at work.
I'm sharing this personal story for one simple reason: athletic, fitness and recreation professionals from around the world have the exclusive opportunity to hear Duhigg, an award-winning author and highly sought-after speaker, give the keynote speech at AB Show 2017. They'll learn how to set in motion the steps he lays out to form the right set of habits to create success in their own lives, and they'll head home to more productive work days, more effectively and efficiently managing their programs and facilities.
After experiencing firsthand the impact positive habits could have on my own success, I could not be more excited to hear — along with thousands of other attendees — Duhigg speak in person at AB Show 2017 this November in Orlando.
---
This article originally appeared in the May 2017 issue of Athletic Business with the title "AB Show Habits are the Key(note) to Success." Athletic Business is a free magazine for professionals in the athletic, fitness and recreation industry. Click here to subscribe.