Sometimes we all, as part of the fitness industry, need to sit back and reflect. We need to realize that there is still a lot of poor information and a real disconnect between what we know and what the rest of the world may know about living a healthier lifestyle.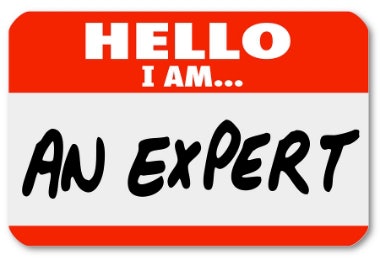 For example, I recently edited a diet/fitness book that a doctor is writing to help the 60 or so million overweight and obese people in the United States. The huge amount of incorrect and incomplete information was mind-boggling. Fortunately, I was just being paid to edit the actual writing and didn't have to worry about the content itself, which would have been a herculean task.
RELATED: Building Rapport with Your Clients
It's not that there wasn't some good basic information and advice in the book — such as eating more vegetables, moving more (although, while better than nothing, the fixation on walking as exercise has failed to capture me as an alternative to actual exercise for all but the most sedentary and physically limited), and that calories do in fact count. It was also sensible and didn't promise overnight miracles. But, the gaps on other nutrition facts, and the omission of strength training, just shows the holes in most people's knowledge of what they need to do in order to improve their overall fitness and health.
That leads me to wonder, why haven't health club owners taken the lead on this education of the masses? Who is in better position or has as much credibility as those that have dedicated their lives to helping people reach their health and fitness goals. You have a staff of experts at your disposal: trainers, physical therapists, nutritionists, and more; not to mention a network of physicians, chiropractors, educators and other complimentary professionals that can increase your credibility and pool of contributors.
RELATED: Personal Training: It's Not Just the Weights
I'm not saying that you have to spend your day at your laptop putting together a 40,000 word manuscript (although, with self-publishing and eBooks, that could happen for you at some point), but there are small ways to reach people in your town. The benefit to helping people learn about fitness from you and your staff will be the increased memberships from those that are wowed by your knowledge and passion, and those who have learned about your reputation as "The Expert".
Here are a few ways to be "The Expert":
Blog— Give consistently correct info to your members, prospects, and others interested in living a healthier life.
Speak— There are plenty of opportunities to speak and teach fitness at adult ed., local clubs, and groups.
White Papers— Take the knowledge you have and write short (2-3) page instructional papers and offer them on your website. This will drive traffic to your site and allow you to capture leads while branding you as an expert.
eBooks— This is easier than it sounds. You can take your blogs, presentations, and white papers, and weave them together into a book. Just make sure it is well-edited and you have someone do a great cover for you.
Podcast— You may never be as big as Adam Carolla, but by doing regular podcasts filled with info, interaction and some entertainment, you can help build your personal brand along with the club's.
YouTube— Do, show, tell. Every trainer lives by that mantra. Have them do short videos of exercises that can go up on YouTube. Don't forget to have your nutritionists and other staff members do their thing on video as well.
RELATED: 5 Tips to Blog Your Health Club to Success
John Agoglia has spent nearly two decades either working in health clubs or writing about them. He currently writes for several digital and print publications in and out of the fitness industry.