Podcasts
David Von Storch, Founder of VIDA Fitness Clubs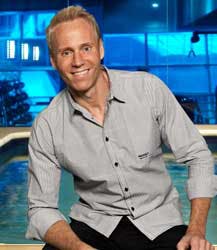 David Von Storch's story of success began when a mysterious buyer made an offer he couldn't refuse on his first business: a nightclub in Washington, D.C. With the capital from that sale, Von Storch went on to create one of the most exciting fitness clubs in the country, VIDA fitness. In this episode of "Gym Class: Heroes of Fitness," Von Storch, one of D.C.'s most recognized young entrepreneurs, joins Hossein and Leigh to discuss operating clubs with a city vibe, the differences between running a restaurant and a gym, and how he plans to expand his empire.
Listen to David's episode on iTunes
"The fitness center really is a community center. If you go back to the Jewish Community Center model or the YMCA model or even the country club model, places where people go to exercise are places where people socialize with people with whom they share values. I noticed that for me, when I was younger, the need was for a cheap place to work out. But as I got older, I realized that there was something more that was needed for me to get me to go to the gym because there are so many distractions once you get older. As we all know, fitness is sometimes as much of a chore as it is anything else. I came to realize that creating a truly compelling social environment was something that really sparked me to go in a different direction from a lot of my competitors."
- David Von Storch on the concept for VIDA Fitness
Chapters

1:37 — David and his Harvard MBA
3:22 — Opening a nightclub, leads to a brewery, leads to a fitness empire
6:31 — Starting Vida comes from a focus on personal health.
9:00 — The early on concept for VIDA
11:23 — Creating a Sex-in-the-city pool club
14:21 — The vibe millennials are seeking
16:46 — Is fitness a fraud?
20:28 — One workout for the rest of your life, what would it be?
23:16 — Operating in a city dynamic
25:30 — Luckiest moment?
29:29 — Worst decision?
32:13 — Harder to run: A restaurant or a gym?
33:55 — What's more important, good people or good location? City or suburbs?
37:55 — What do you still need to prove?
39:21 — Being an athlete as a kid
41:16 — Who are your mentors?
43:40 — The next big trend in fitness
46:57 — Word association
50:27 — Creating a TV pilot about his business