Investigative reporter Charles Duhigg slipped into a daily afternoon indulgence of leaving his desk at The New York Times and heading to the 14th-floor cafeteria to sample its cookie selection. Once the habit had resulted in 8.7 pounds of weight gain, Duhigg began to wonder why it was so easy to ignore the note he had placed on his monitor that read: "Do not eat the cookie." Two years of fulltime research into the neurology of habit formation led to his best-selling 2012 book "The Power of Habit: Why We Do What We Do in Life and Business." It's a topic Duhigg will cover during his keynote address at AB Show 2017, Nov. 10, in Orlando. AB senior editor Paul Steinbach asked the Pulitzer Prize-winning journalist for a preview.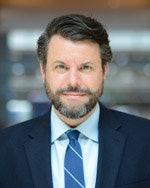 What's the most useful habit for business leaders to adopt?
What all the research points us to is that people who are more successful tend to think more deeply about the choices they're making. They understand this distinction between being busy and being productive. They tend to have habits that push them to think, particularly when thinking is hard. Sometimes that means that they have a habit of conducting meetings that allow people to feel like they are really participating — what's known as psychological safety. Or they write to-do lists in certain ways that push them — not just to use it as a memory aid — but to think about priorities. People develop cognitive routines or little mental habits that push them to take a second and say, "Wait, let me think through this choice. Am I giving this all the thought that it needs? How do I have this meeting in a better way? How do I speed up my innovation so that I'm being more creative faster?" Those are the habits that are most important.
How do bad habits hinder business leaders?
I think that one pattern that often happens is that things that are strengths become weaknesses as we rise in leadership. Someone gets promoted to VP because they're a hard-charger. They know how to cajole or bulldoze people into doing what needs to be done. But suddenly as a vice president, now they actually need to work in a completely different way. Now they need to persuade and listen and take people's concerns seriously, and I think that is a really hard transition. Our brain learns to recognize and build instincts around our strengths. That makes us successful. Then suddenly you're in a new setting and it's very hard to recognize that what was once a strength is now a weakness. But that's typically what the best managers do. They're very attuned to that.
Which is the greater challenge, establishing a good habit or breaking a bad one?
We don't break bad habits. We actually change them. Once a habit is established in our neurology, once there's that neural connectivity of a cue, a routine and a reward, it's essentially impossible to extinguish. Through willpower you can repress it. Through willpower you can ignore an urge, and people do that all the time. The risk, though, is that when your willpower is weak or when you're feeling tired or stressed, you'll lapse back into that habit. So the more tried and true formula is not to think of it in terms of breaking a bad habit but rather changing a bad habit — changing it to something healthier. You identify a bad habit and say, "What's the cue for this? What reward is this bad habit delivering to me? And now can I find a new behavior that corresponds to that old cue that delivers something similar to that old reward?"
What would you like AB Show attendees to take away from your keynote?
We now know more about habits than we've ever known before. We're living through the golden age of understanding the neurology and science of habit formation. And any habit can be changed. It doesn't matter how old you are. It doesn't matter how long you've been struggling with something. There is someone in New York City who is overweight who will start an exercise routine today, and five years from now they will still be running, and they will be in good shape, and they will have lost weight. Habits change all the time. We know how to do this. It's just a matter of learning how they work so you can fiddle with the gears, and that gives us power over ourselves to have the lives that we want.
---
This article originally appeared in the September 2017 issue of Athletic Business with the title "AB Show keynoter explains how habits are formed (and changed)" Athletic Business is a free magazine for professionals in the athletic, fitness and recreation industry. Click here to subscribe.