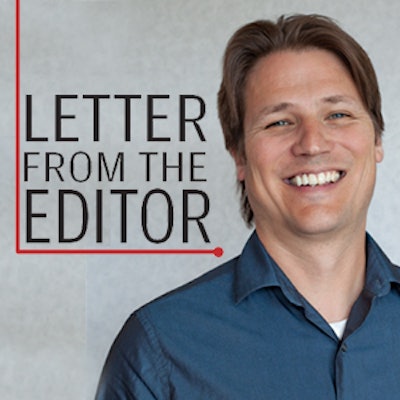 Phil Jackson, who garnered 11 championship rings between his seasons as head coach of the NBA's Chicago Bulls and Los Angeles Lakers, might have been referring to the architect's calling when he said, "To tap into the sacred in work, as well as in life, it's essential to create order out of chaos. ... And that takes discipline, a healthy balance between work and play, and nourishment of mind, body and spirit within the context of community."
From Northwestern's football field house, which offers breathtaking views of Lake Michigan, to the spacious, glass-walled aquatics center at the Bostick Community Centre, the 10 Facilities of Merit® featured in this issue were chosen by professionals who understand the elements of design crucial to creating "order out of chaos." They also understand the discipline needed to create within a facility the "healthy balance between work and play," as well as what it takes to ensure that the end result supports the "nourishment of mind, body and spirit within the context of community."
For many in the high school and college realms, fall marks a return to the grind. Classes are back in session, football and basketball seasons loom, campus rec center hours are extended, and late nights studying, practicing, grading papers or reviewing game plans are the norm. Even for those in our industries who meet their jobs head on, happy to be doing what they love, it's easy to become overwhelmed and miss the joy in helping people stay active and engaged with their schools and communities.
The Facilities of Merit issue is a celebration of great architecture's role in giving us the space — whether that be a luxurious locker room or a comfortable café — that reminds us to return to the joy in what we do. As the team here at AB ramps up for our final issue of the year, as well as the upcoming AB Show 2019, we'll be navigating the chaos right along with you, aiming for that same healthy balance between work and play.
---
This article originally appeared in the October 2019 issue of Athletic Business with the title "Work hard, play hard." Athletic Business is a free magazine for professionals in the athletic, fitness and recreation industry. Click here to subscribe.