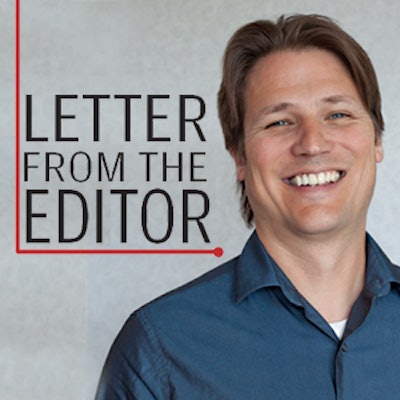 As we've spoken these past few months with professionals from across the athletics, fitness and recreation industries about their reopening strategies, the one constant has been that there really isn't a single universal approach. Each and every professional has had a different story to tell. While one college recreation center might have opened its doors in May, another might still be waiting on the green light by the time this issue hits mailboxes in July. While one community has already seen the first pitch thrown at a youth baseball tournament, others have cancelled all tournaments for the foreseeable future.
The collection of reopening stories you'll find in this issue are part of an ongoing discussion about a situation that is constantly changing. The professionals you'll hear from have all couched their comments in the language of cautious optimism, nearly every one of them putting a premium on their members' and customers' safety, while acknowledging that things could change overnight should that safety be jeopardized.
That we are all learning, and that we will emerge from this crisis better and more knowledgeable, has been a comforting refrain that I heard often in my conversations with industry friends and colleagues. Staff are being retrained on how to better serve and educate their members. Facility cleaning and disinfecting strategies are being examined and refined. Architects are once again looking at how their designs can be improved to make facilities safer in the future. And everyone, from operators to athletes, has gained a valuable new perspective on the true nature of their jobs and the function of their facilities within their communities.
That new perspective, that rattling of our collective cage, while uncomfortable, is going to come in handy as we move forward. As I write this, some of the communities and campuses where our readers reside have seen protests over the death of George Floyd for two straight weeks. The call for change is as unrelenting as it is necessary. And while we may not have all the answers — a cure for COVID-19 or systemic racism — finding a way to get comfortable in the vulnerability of uncertainty is the first step toward progress. In the end, I think the more we allow the challenging conversations happening around us to change our perspective, the closer we'll be to a solution.
---
This article originally appeared in the July|August 2020 issue of Athletic Business with the title "INSERT ORIGINAL TITLE HERE." Athletic Business is a free magazine for professionals in the athletic, fitness and recreation industry. Click here to subscribe.