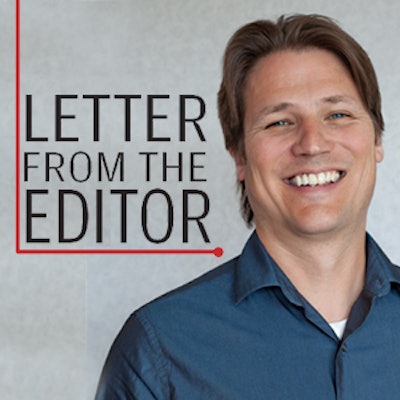 As I write this, the temperature here in Madison, Wis., broke 60 degrees for the first time since mid-November, which prompted me to hop on my bike after work and take a spin around still-frozen Lake Monona. On my ride, I passed a local high school where the football team was practicing for their upcoming spring season, the field skirted by mounds of dirty melting snow — remnants of a relatively lengthy winter here in the Upper Midwest. It's the kind of unusual sight we've come to expect during the pandemic.
Putting together our April issue is always a welcome task, as it signals the coming spring, which brings with it basketball tournaments, baseball games and, this year at least, football in many parts of the country. In fact, the pandemic has scrambled our traditional athletics seasons to the point that over the next few months you may be able to catch just about any sport played at a variety of levels, regardless of which season it has traditionally occupied.
In our daily newsletter coverage and in this magazine, we've documented the logistical challenges our readers have faced as they meet the pandemic head on. In northern Illinois, high schools scrambled to schedule games on turf fields, as most grass fields in the region remained covered with snow well into March and would be generally unusable this time of year anyway. In California, coaches, parents and student-athletes themselves have spent months aggressively lobbying their state government for clearance to practice and compete. Across the country, schools are still being forced to book more busses for sports teams in an effort to assure adequate social distancing during travel.
None of this is normal, but it's been the unavoidable reality for many of our colleagues.
While we admit that our coverage over the past year has by necessity been largely concerned with unique issues related to the pandemic, you might notice that such attention is tailing off in at least some of the articles appearing in this issue. The fundamentals of the athletic, fitness and recreation industries apply regardless of whether you're playing football in April, opening a rec center in September, or checking your members' temperatures as you welcome them to your facility at any point in between. COVID-19 may be with us for some time, but as spring blooms this year there's hope that it will be just one diminishing aspect of the important work you all do on a daily basis.
---
This article originally appeared in the April 2021 issue of Athletic Business with the title "Hope springs." Athletic Business is a free magazine for professionals in the athletic, fitness and recreation industry. Click here to subscribe.