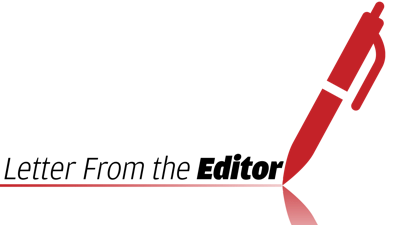 Here in Wisconsin it can be hard to think of January as a time of renewal. The days are short and cold, the ground is usually covered in snow, and the area lakes in Madison are frozen over. Nevertheless, Athletic Business is seizing these winter months as an opportunity to improve on some of the products we offer our audience.
You might have noticed that we flipped the switch on the initial overhaul of our website back in October, and we're still refining the design and building in new features. Our new look should be easier on the eyes, but the long-term goal is to add functionality that will make it easier to find and interact with the exceptional content you've come to expect from AB. If you see anything askew, or have suggestions for further enhancements, don't hesitate to reach out. We'd love to hear from you!
We've also made some aesthetic improvements to the magazine you're holding in your hands. You'll notice we've simplified the publication's design, added some splash with larger images, and offered some continuity to the different sections to improve cover-to-cover wayfinding.
While temperatures this month will likely meander their way down into the single digits, I always find it refreshing to see our annual Aquatic Design Portfolio run in January. The impressive aquatics facilities featured herein are a good reminder that winter will eventually cede to spring, the days will lengthen and brighten, and pools and waterparks will happily reopen here in the northlands.
We hope the work we did and continue to do while hunkered down during these winter months will pay dividends for our readers as we look to serve you in the coming year.