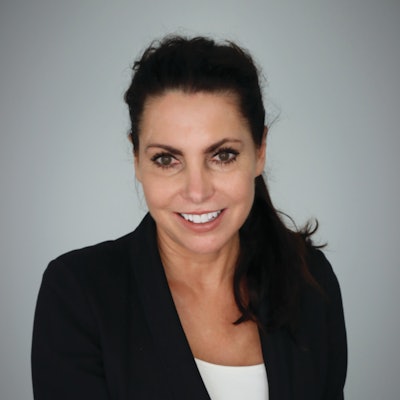 A lot has changed in collegiate athletics since the mid-1980s, when Stephanie Herbst-Lucke was a Big Ten Conference champion and All-American runner at the University of Wisconsin. The Big Ten subsequently expanded to 11 and then 14 teams, and the Southeastern Conference is currently poised to become the nation's first 16-team super league. Now a Georgia State University business faculty member, Herbst spent years studying the expectations and actual experiences of schools that change conference affiliation, successfully defending her doctoral dissertation on the topic in December. AB senior editor Paul Steinbach asked Herbst-Lucke to explain her findings, which indicate the grass is hardly ever greener.
What do you teach at Georgia State?
I teach marketing strategy and it's the capstone — the last class, basically, a student in marketing will take before they graduate, or at least within their last semester. I'm also the director of student success. Any student who's a marketing major, which is our largest major, I help them with all kinds of stuff. I help them with getting jobs. I help them with getting internships. I actually run an internship program through the school. And then on top of that, I set up my own clothing closet for them. I have two rooms dedicated to business suits and business attire. I help them with everything from their resume, LinkedIn, going through the process, because a lot of them are first-generation college students. They just don't have any of that experience. It's been wonderful. I love it.
Why did you choose this topic for your doctoral dissertation?
My neighbor here in Atlanta and a guy that I got to know very well — I actually worked in his organization and led his marketing team for a while — was Bertie Mullin. He was the CEO of the Hawks, Thrashers and Philips [now State Farm] Arena. I was talking to him and said, "Hey, I just don't know what I'm going to work on for my dissertation. And I'm trying to do something valuable." And he said, "You know, it's always bothered me as a marketer that these schools change conferences." He said it just didn't make sense. And he said, "I would look into that." That was four years ago.
Log in to view the full article