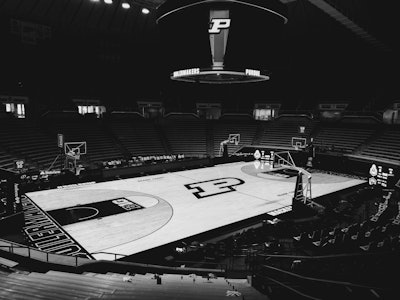 The latest data set from Athlete Viewpoint and Athletic Director U adds to the already dim picture of working conditions of NCAA Division I collegiate athletic administrators.
As reported by Forbes, while many former athletes, business majors and even some sports fans aspire to work in college sports, it doesn't take long to realize that it cannot be defined as a typical 40-hour-a-week job. In fact, due in large part to the ever expanding need to lengthen seasons and create specialized training and coaching activities to improve athlete performance, Division I employment looks almost nothing like it did two decades ago. For many, it's a seven-day-a-week job, and includes many nights and weekends year round.
The survey broke down the answers received from nearly 1,400 Division I athletic department employees. The data was collected along traditional lines, including:
Gender
Race
Age
Years working in college athletics
Years at current employer
Title
Area employed
Among the findings:
The overall high risk for any collegiate administrator to disengage with their work: 61.2 percent
The overall high risk for exhaustion rate for the same group: 85.2 percent
The overall high risk burnout rate for the same group: 35.2 percent
A few other observations are notable. First, the exhaustion rate for males and females was in the high risk category. This is consistent with reports of "headcount reductions, upside-down balance sheets, as well as the overall challenges of remote or arms-length operations for health and safety reasons."
Next, both men and women who have been "in the business" for anywhere from 5 to 20 years experienced consistent levels of disengagement and exhaustion; but when you examine the "burnout rates", administrators with between 5 to 10 years of experience reported the highest levels, a troubling trend for college athletics.
"Add the increasing issues of mental health distress found in college athletes, alongside the demands for staff to identify and refer athletes to appropriate professional care, and the 'business of college athletics' may have reached an inflection point." wrote Forbes contributor Karen Weaver. "Head coaches and athletic directors often proudly speak of the culture they have created within their team or department. However, what might appear to be successful to the outsider may look and feel entirely different to those working on the inside. The culture won't be successful if the staff are struggling.
"It's long past time to look at how athletic departments are organized and structured," Weaver, a former championship coach and athletics administrator, continued. "There are many good people leaving the industry, saying on the way out they want to gain some semblance of work-life balance. This data shows that no matter how high profile an athletics program is, or what 'level' it holds in the D-I ecosystem, the problems are the same. In this era of the 'Great Resignation and Reinvention,' it's time for college athletics to reinvent its workplace environment."