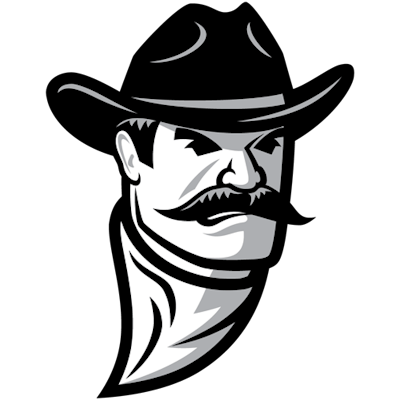 New Mexico State University chancellor Dan Arvizu expressed his confidence in athletic director Mario Moccia on Wednesday, just days after the school shut down its marquee athletic program — men's basketball — for what the chancellor said was a culture of bad behavior, egregious violations of the student code of conduct and other "despicable acts."
As reported by The Associated Press, Arvizu spoke at a press conference less than 24 hours after he fired men's basketball coach Greg Heiar, whose lone year with the Aggies was dominated by two scandals still under investigation. The first involved the suspension of men's basketball player Mike Peake, who shot and killed a University of New Mexico freshman in November. Then, earlier this month, an unnamed NMSU player told campus police he had been attacked in the locker room by three teammates.
In addition to backing Moccia, Arvizu said at a news conference that he was confident the behavior that led to the cancellation of the season and firing of Heiar was not reflective of the athletic department or the school overall.
"Our review indicates that this culture of bad behavior is contained within the basketball program," Arvizu said.
Appearing at Wednesday's press conference with Arvizu, Moccia defended his hiring record over his eight years on the job, along with the vetting process he led on Heiar, AP national writer Eddie Pells reported.
"I made a list of every coach I've hired ... and, you know, we have an excellent batting average," Moccia said. "Nobody bats a thousand. But surely, tremendously disappointed in this outcome, specifically for this victim, but for everyone involved. We'll go back and look at our processes."
Heiar's off-court whoas were coupled with struggles on the court, as well. The Aggies were 9-15 overall and had won just two Western Athletic Conference games in 18 attempts when NMSU suspended the season with six games remaining.
When pressed on whether Heiar ultimately bore responsibility for Peake and his teammates being out after curfew on the night of the shooting in Albuquerque, Mocchia said, "What my heart tells me is that when you're sound asleep in your bed and you're awoken and a situation has occurred, what is your direct responsibility? However, setting the culture matters, and for individuals to think that the night before a big game, to get out of a room and do some things we would never condone, is certainly troubling."
While New Mexico State won't be receiving an NCAA men's basketball tournament bid this season, it has made 26 appearances in the past, making it the premiere athletic program on a campus of 14,000 students.
Arvizu said Mocchia is the man to return the program to respectability.
"He still has my confidence to turn this problem around," Arvizu said, as reported by The Associated Press. "Clearly there are some issues that we need to see why it took so long to understand that there was an issue. But I think there's plenty of evidence to support this particular incident, or set of incidents, is contained within the basketball program and primarily as a coach's responsibility. The oversight of that is in question, and we'll continue to look at that."