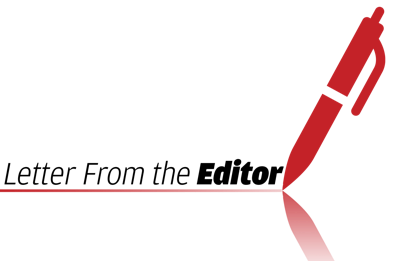 If it ain't broken, don't fix it. It's an adage by which some traditionalists live.
To be sure, there are times when this pithy statement rings true, but I have to believe that most companies listed in the Athletic Business Buyer's Guide prefer to always be innovating. Even when things work perfectly, the professionals in the athletics, fitness and recreations industries seem always in search of a better way.
Our daily digital newsletter, AB Today, is rife with examples of this, as is the AB Show expo floor. We recently ran a story about how the Ann Arbor YMCA is the first in the country to use artificial intelligence in monitoring its aquatics center. New football helmet technology aims to not only better protect athletes from concussions but gather and analyze collision data. Cardio equipment continues to evolve in exciting ways, linking workout data to personal smartwatches and smartphone apps. Synthetic turf manufacturers are constantly experimenting with more effective and environmentally friendly forms of infill. Architects continue to push boundaries in terms of facility form and function. Pick a category in this volume (any category) and you'll find manufacturers and service providers who are tirelessly working to take their products to the next level, and in turn, make their customers' lives safer, more productive and rewarding — easier.
Whether you're a fitness club owner, the manager of a D-I college rec center or a high school athletic director, you are undoubtedly met with frustrating daily challenges that occasionally make you say, "There must be a better way." That's where this helpful volume comes in handy.
Herein you'll find an exhaustive list of companies whose sole mission is to provide you with a better way to serve your constituents and community. Keep it near at hand in 2023. You might use it once, you might reference it on a daily basis, but the connection it offers to those who can provide life-changing solutions to your most-frustrating challenges is invaluable.