The Escalation of Youth Sports Violence Means Facility Owners Must Be More Proactive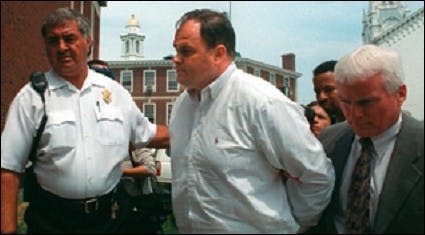 If any good could be said to result from the death of one hockey parent at the hands of another, it is the hope that others might benefit from seeing the absolute worst-case scenario play out in the courts. The recent sentencing of Thomas Junta to six to 10 years in prison in the beating death of Michael Costin, for example, led the district attorney in the case to say that she hoped the verdict would serve as a wakeup call for parents and sports administrators.
Whether others will get the message remains to be seen; just four days after Junta's sentencing, another group of angry parents got into a shoving match at a youth hockey game in Englewood, Colo. The proliferation of such incidents, though, makes some sort of reaction a must for sports facility owners. While the Junta case ultimately concerned just the two combatants, it does suggest the potential for facility owners becoming ensnared in legal tangles following fracases involving facility personnel, coaches or referees.
The fatal confrontation last July 6 began after Junta, who was watching his son's hockey practice, became angry about rough play during what was supposed to be a non-contact scrimmage. After witnessing his son get elbowed in the face, Junta began yelling at Costin, who was on the ice supervising the scrimmage. Junta accused Costin of not controlling the game, and for encouraging his team (which included Costin's three sons) to play too aggressively: hitting, checking and slashing players on the other team (which included Junta's son).
After the practice, the two men's argument escalated into a scuffle when Costin, who was still in his skates, tried to kick Junta. The fight was quickly broken up and Junta was asked to leave the rink. After going outside, Junta said at his trial, he became concerned about his son and his son's friends, who were still inside, and re-entered the rink.
Junta testified that he tried to avoid fighting with Costin, but fought back after Costin threw a "sucker punch," jumped on him and continued to hit and kick him after the two men fell to the floor. Junta claimed that, while on the floor, he landed just "three off-balance" punches, and then stopped when he saw Costin put his hand up over his face. Other witnesses, however, claimed that once on the floor, Junta knelt on Costin's shoulder, held his head in his left hand, hit him in the head a number of times and slammed his head into the floor. One of Junta's blows severed a major spinal artery in Costin's neck, and he never regained consciousness. About a dozen children, including Junta's son and Costin's three sons, witnessed the fatal fight.
After Costin's death the following day, Junta was arrested and charged with manslaughter. In Massachusetts, manslaughter is defined as the unlawful killing of another without malice. In order for the jury to find Junta guilty of voluntary manslaughter, it would have to believe that while he intended to kill Costin, he acted without premeditation. To convict Junta of involuntary manslaughter, the jury would have to believe that Junta had no specific intent to kill Costin, but that the death occurred as a result of an unlawful act, or wanton or reckless conduct.
While acknowledging that he caused the death of Costin, Junta argued that Costin was the aggressor and that he acted only in self-defense - a legally acceptable defense as long as the force was proportionate to the threat, and as long as the individual being attacked does not become the aggressor once he or she is no longer in danger.
During deliberations, the jury appeared to have trouble with the self-defense issue. At least two jurors said afterward that they believed Junta had initially acted in self-defense, but that he went too far when he repeatedly hit Costin after he was pinned to the floor. A key point, though, was the size differential between the two men. Junta is 6-foot-1 and weighed 270 pounds at the time of the fight. Costin, on the other hand, was 6 feet tall and weighed 156 pounds. The jury eventually concluded that Junta had not intended to kill Costin, but that he should have known that the beating he inflicted could be fatal. Junta, who had asked to be placed on supervised probation with community service, was found guilty of involuntary manslaughter, and was sentenced to prison on Jan. 25.
To say that the case was closely watched across the country would be a spectacular understatement. After the trial, for example, the New Jersey Assembly Judiciary Committee approved a bill classifying "sports rage" incidents as aggravated assault, instead of simple assault. The stricter law mandates 18 months in jail or a fine of $10,000 for adults who become violent at youth sports events.
In order for this case to have the desired effect of reducing parental violence in youth sports, league administrators and facility operators must be proactive. One of the easiest things administrators can do is educate every coach, referee and parent who is involved in youth sports about proper fan behavior and game conduct.
One organization doing something in the aftermath of the Junta case is the National Alliance for Youth Sports. NAYS has created "Time Out! For Better Sports For Kids," a program that requires parents (for a $5 annual fee) and coaches (for a $20 fee) to participate in a short orientation course on good behavior and sports ethics. The goal of the program is to identify parents and coaches with violent tendencies, and to deal with them before any problems arise. The program also requires owners of sports facilities, from ballparks to soccer fields to hockey rinks, to withdraw permits for competition if the alliance's code of conduct is violated.
While NAYS represents 150,000 coaches and administrators of youth sports leagues in the United States, it should be noted that it is a voluntary organization and does not extend to every youth sports program. In fact, the summer hockey league spawning the Junta-Costin fight, and the rink where the fight occurred, were not NAYS-affiliated. Unaffiliated leagues must therefore develop their own programs to reduce parental and participant violence.
In addition to education, league administrators need to be more careful about screening potential coaches, referees and volunteers. For example, Costin was an alcoholic who had a lengthy criminal history (including arrests for assaulting a police officer) and a history of psychological problems that required four stays in psychiatric facilities. While it is admittedly difficult to attract volunteer coaches and referees, in light of the Junta case it is essential that league administrators take a proactive approach in screening league participants.
The Costin family has not filed a lawsuit against the rink or league, but this should not be taken as an excuse for owners and administrators elsewhere to become lax. One step they can take to protect themselves from liability is to require all coaches and referees to sign waivers. While it should be noted that organizations are usually not liable for the intentional torts of a third party, if the injured party can show that the environment at the event made the injury foreseeable, the league or rink could face some financial exposure. Therefore, a well-written waiver, though not valid in every jurisdiction, could prevent coaches or referees from suing the league or facility for basic acts of negligence.
Although most lawsuits concerning unsafe environments have to do with injuries suffered by sports participants, facility operators also owe people attending an event a duty of care. While it is the duty of the referee to control the conduct on the field, court or ice, it is the responsibility of the facility operator to control the conduct of fans. A couple of the most cost-effective methods facility operators can use to control fans' conduct are signs and public announcements. The facility should post signs spelling out the types of fan behavior that will and will not be allowed. In addition, regular announcements concerning fan behavior should be made specifying that individuals who misbehave are subject to removal from the facility.
Depending on the event, facility operators may also be required to provide additional security. Since hiring security personnel is not a viable option in many cases, facility operators can meet this requirement by having employees make regular rounds within venues, so as to provide an authoritative presence. This allows employees to spot potential trouble and hopefully ward off rowdy fans. While using regular employees should be enough to control most recreational and youth sports situations, certain events are going to require facility operators to hire security personnel or police officers.
Michael Costin's death was not an isolated act. With parental violence at youth sports events a growing phenomenon, league and facility operators need to develop plans that ensure a safe environment for everyone.