Administrators risk plenty by failing to acknowledge and combat sexual harassment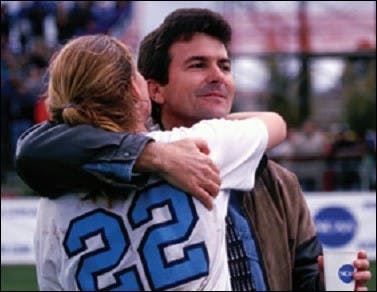 Over the past 10 years, there has been an explosion of sexual harassment lawsuits filed against employers in the United States. For the most part, the sports and recreation field has seen little legal action. Although sexual harassment lawsuits against coaches and program instructors are rare, two recent cases demonstrate the need for athletic administrators at all levels to keep their eyes and ears open.
Morrison v. Northern Essex Community College [56 Mass.App.Ct. 784 (2002)] was filed in 1996 by two female athletes, Joleen Morrison and Jahayara Santiago. In their suit, the two student-athletes alleged that administrators at Northern Essex Community College, including its president, John Dimitry, had knowledge as early as the 197980 academic year that the school's athletic director and women's basketball coach, Marshall Hess, was sexually harassing female students. However, despite continual claims to that effect, no official action was taken until 1987, when the college and Hess entered into an agreement stipulating that Hess could "not act as coach for any female athletic teams at the College for the remainder of his employment at the College."
The agreement was modified in 1991, following the unexpected resignation of a coach, to permit Hess to coach the women's basketball team "for the balance of the 1991-92 season only." Although no further modifications to the agreement were made, Hess continued to coach women's basketball until he was suspended in August 1994.
The students' suit argued that the college violated both Massachusetts state law and Title IX by perpetuating a hostile educational environment arising from sexual harassment. Massachusetts law G.L.c. 151C § 2(g) states that it is an unfair educational practice "to sexually harass students in any program or course of study in any educational institution." Title IX, meanwhile, prohibits any education program or activity receiving federal financial assistance from discriminating on the basis of sex (including sexual harassment).
Morrison and Santiago's allegations were many. Morrison, who was a member of the women's basketball team, claimed that conversations with Hess were replete with sexual innuendo: He asked her for details about her sex life and whether she had had orgasms. In addition, Morrison claimed that in February 1993, Hess, while massaging Morrison's back, grabbed her breasts. Jokes about her breasts followed, to the point where Morrison quit the basketball team and tried (largely unsuccessfully within such a small athletic department) to avoid Hess. For example, in the spring of 1994, Morrison's softball coach, Donna Johnson, who also served as Hess's assistant basketball coach, began pulling Morrison from the lineup whenever Hess appeared at a softball game.
As with Morrison, Santiago claimed that Hess took her on walks during which he asked her questions about her sex life. Santiago says she began to avoid Hess, but the coach was persistent. In November 1992, Santiago claimed, Hess took her to an off-campus condominium under false pretenses, and told her that he wanted a massage. When Santiago refused, Hess mentioned another student who he said regretted having rejected him - although to Santiago's relief, Hess returned her to campus without further incident. Afterward, Santiago (like Morrison) was the object of Hess's comments, winks and smirks, and she was benched for long periods during the next basketball season in spite of her being a team captain. Eventually, Santiago quit the team, although she reported that Hess continued to follow and intimidate her afterward.
Both athletes sought help separately from university officials, including the college sexual harassment counselor and the associate dean, in early 1994. Both also left the school in May 1994, Morrison dropping out and Santiago transferring to another school.
The case was initially dismissed by a lower court, which ruled that because the women allege the conduct started in 1992, the suit had been brought too late under a three-year statute of limitations. However, in reversing the lower court, the Massachusetts Court of Appeal found that Morrison and Santiago's claims of "quid pro quo" harassment - namely, that submission to Hess's advances was a condition of continued participation on the team - were filed in a timely manner. The appeals court thus remanded the case back for trial, concluding that a jury could reasonably find from the facts that Hess's conduct was sufficiently pervasive to constitute (under state and federal law) a hostile educational environment. In particular, the court noted that Hess's conduct, as experienced by each plaintiff, was humiliating and degrading, and would be so experienced by a reasonable person.
The college's defense in the face of this claim centered on an assertion that it had no notice of Hess's harassment of Morrison and Santiago until the two women filed their complaints with school officials in February 1994. Even if they were on notice, by virtue of having previously been informed that Hess had sexually harassed other women, the college argued that it did not act with deliberate indifference toward the women, thereby precluding recovery under Title IX. In support of this argument, the college pointed out that it had barred Hess from coaching women athletes in 1988, and only allowed him to resume coaching in 1991 after they received no further complaints of sexual harassment.
In rejecting the college's argument, the court concluded that top administrators at the college, including its president, had actual knowledge, beginning at least in 1980 and certainly by 1987, that Hess was a sexual predator whose presence on campus posed a serious threat to the well-being of female student-athletes. The court also noted that there was no legal support for the college's position that knowledge of acts of sexual harassment against students other than the plaintiff would be insufficient to put the college on notice that Hess would sexually abuse other students, including the plaintiffs. In fact, the court concluded, since the key issue was whether an institution knowingly failed to respond to discrimination in its programs, knowledge on the part of school officials that an individual had previously sexually harassed other students would be enough to show that the school had actual knowledge of the events.
The second case, and one that is sure to get a lot more attention in the coming months as the two sides begin discovery, is the $12 million lawsuit filed against the University of North Carolina at Chapel Hill and Anson Dorrance, its women's soccer coach. In the lawsuit, Jennings v. University of North Carolina [2002 U.S. Dist. Lexis 25254], Melissa Jennings and Debbie Keller, both former soccer players at the university, claim that Dorrance sexually harassed them by creating a hostile environment. In particular, the two women allege that Dorrance asked them questions about their sex lives and the sexual activities of their teammates. The players also allege that Dorrance made unwanted phone calls and physical contact that amounted to assault and battery.
Keller, who was the 1996 national player of the year, also claims that Dorrance, in retaliation for filing the suit, intentionally interfered with her attempt to gain a spot on the 1999 U.S. women's national soccer team. Keller alleges that as a result of Dorrance's conduct, she suffered both lost income and recognition when the team went on win the 1999 Women's World Cup.
The university, which is on record as supporting Dorrance (winner of 17 national titles), contends that the coach's conduct did not rise to sexual harassment but was merely the usual banter and teasing common to athletic environments.
The case, which has been held up for the past three years by the state attorney general's office, is not expected to reach trial for at least another year. While it is unclear how the case will play out in the courts, it is almost certain to play poorly in the press. As the two sides begin discovery, the only certainty is that the reputation of Dorrance and the UNC women's soccer program will be tarnished.
This is just one of the compelling reasons why athletic administrators at all levels need to take a proactive approach to protect athletes from sexual harassment, whatever a case's merits may appear to be at the outset. Even if the allegations against institutions are found to be false, schools are forced to answer some embarrassing questions. For example, the community is certain to ask how the president of Northern Essex Community College and other administrators could allow an alleged sexual predator to come anywhere near its women's basketball team - or, for that matter, its female students.