Administrators strive to keep alcohol sales out of shared-use facilities.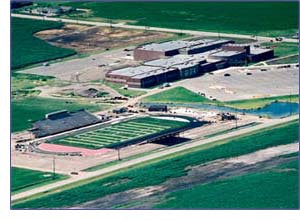 Officials and fans at Northern State University spent the better part of a year pondering life without tailgate parties before Wolves home football games. A cherished tradition on the Aberdeen, S.D., campus, tailgating became an endangered activity when the new Clark Swisher Activities Complex - a joint-use venture between the university, the city and the Aberdeen Public School District 6-1 - was built at Central High School.
Plans called for NCAA Division II NSU to play its home games at the recently completed $3.2 million, 6,000-seat facility, but school district policy forbids the use of alcohol on school property. As expected, the prospect of beer-free tailgate parties didn't go over well with the NSU faithful, who previously tailgated in a city-owned parking lot near the Wolves' old home field.
Log in to view the full article