How to develop an effective summer recreation program or camp.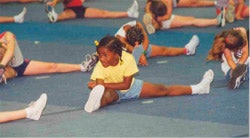 This summer, countless organizations in communities across the United States will host summer sports and recreation programs and camps for elementary, middle and high school students. Some will be highly evolved, with an eye toward helping talented athletes land college scholarships, while others will simply provide an outlet for safe and educational play. "Kids need activities that exercise their body, mind and spirit," says Bret Wood, dean of continuing education and community services at Rose State College in Midwest City, Okla., which every summer runs successful kids' programs in basketball, soccer, fitness and other activities. "By creating a broad summer youth program, you can provide that outlet to children in a fun and exciting atmosphere, as well as assist working parents."
The return on investment comes not only in the form of additional revenues, but also via exposure of an organization's other programs. It's not too late to begin developing summer youth activities for this year, says Wood, who believes that even a small start is better than no start at all.
Here are some basic considerations: Reflect. Consider your organization's strengths, your community's demographics and other summer offerings in the area before settling on specific programming. Make sure you have the staffing capabilities, requisite facilities and financial resources to make your ideas happen. Program budget needs will vary by organization and location, but keep in mind that costs typically include instruction, operation and promotion. Don't be shy about requesting volunteers from area sports teams, school physical-education programs and local businesses, but don't try to run a program on the cheap, either. Look to your competitors. Checking out other programs will give you an idea of which ones are successful. "A lot of organizations' web sites will show not only the classes and camps available, but also updates on whether a program is full," Wood says. "I think it's important to develop a niche and be unique in what you offer. But if it's popular, you can bet that others will be offering it very soon, too." Partner and promote. Local parks and recreation departments, schools and colleges, YMCAs, health clubs, golf courses, dance and martial arts studios and other sources are potential partners that could make your programs bigger and better. Tap into them and spread the word in their facilities, as well as through your own organization's open houses and web site, cable TV and newspaper advertising, and direct mail and e-mail campaigns. Define your programs. Printed on every piece of promotional literature that Rose College sends out for its summer youth programs are the defining words "noncompetitive" and "educational." "I want parents to know that is what we represent," Wood says. That's why it's important to stress ahead of time to all parents that the phrase "summer youth programs" is not a euphemism for "day-care programs." A mission statement will help keep program goals in the minds of administrators, instructors, volunteers and parents.