A former University of Illinois mascot fights to save Chief Illiniwek.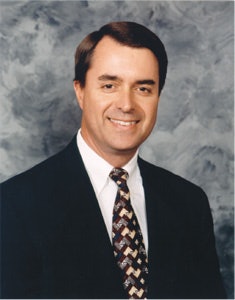 Mike Gonzalez, who this spring sold his multimillion-dollar manufacturing business in Naperville, Ill., has entered retirement. He now hopes his one-time alter ego - the University of Illinois' Chief Illiniwek - isn't next. On April 28, the NCAA denied the university's final appeal that the embattled chief be spared without sacrificing Illinois' eligibility to stage NCAA postseason events on its Urbana-Champaign campus. Within days, the 2006 men's tennis tournament pairings were announced, and the Illini's seven-year run of hosting regional competition came to an end. Yet, as of mid-May, U of I trustees were still hopeful that Illiniwek could somehow be saved. Paul Steinbach asked the 50-year-old Gonzalez, who portrayed the chief from 1974-77, why such adherence to this 80-year-old tradition has endured.

Q: How did you come to portray Chief Illiniwek?
A: I didn't know anything about the tradition, so it wasn't until my first football game as a freshman that I even realized Illinois had a Chief Illiniwek. My predecessor as chief was a senior in my fraternity house, and he asked if I would be interested in trying out. He then spent every day for five weeks helping prepare me. He taught me the dance, which involved a number of authentic Indian steps exaggerated for large venues, literally move by move. The second, more important thing he taught me was the importance of portraying this tradition with reverence and respect for the American Indian. This was serious stuff - a much different tradition than you might see with typical college mascots. In fact, the chief was never called a mascot. He was always referred to as a symbol of the fighting spirit of the University of Illinois. In the context of what's going on with the NCAA, some people might say, "He's just saying that because that's the right thing to say given the times." But this is the way we viewed it - even 30 years ago.

Q: Can you empathize with American Indians who don't see it that way?
A: There is imagery out there portraying the American Indian in a very wrong and disrespectful manner. There's no question about that. What's been difficult for Illinois is finding someone who can really speak for the American Indian in this debate. Unfortunately, there are no native Illini tribes in existence anymore. Florida State has local support from the Seminole tribe and therefore is not deemed by the NCAA to be "hostile and abusive," whereas Illinois, which has no connection now to any local tribes, is. There seems to be a double standard.

Q: Do you still have some of the chief's fighting spirit in you?
A: I've exchanged e-mails with athletic director Ron Guenther on this issue, because I know Ron's in a tough spot right now. Keeping the chief and losing the ability to host postseason play is going to hurt recruiting in nonrevenue sports, but I know there are plenty of people in the athletic department who are strong supporters of this longstanding tradition, as well. It's going to be a tough decision for Illinois either way. I personally would not like to see the chief tradition retired. But if it comes to that, I very much want to help organize something that would allow the chief to be honored in some way, perhaps with a final performance at a football game this fall or with a scholarship that would preserve the long-term legacy of Chief Illiniwek.