Veteran fitness-facility companies have managed to remain vital amid diverse competition and countless trends.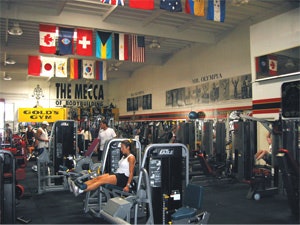 A decade ago, members of Bally Total Fitness clubs couldn't even purchase a bottle of water without leaving the facility. "All you could do was work out," says Matt Messinger, assistant vice president of communications for the 42-year-old, Chicago-based company. "You couldn't get nutrition counseling, you couldn't purchase supplements, you couldn't do anything."
Today, members of more than 400 Bally Total Fitness clubs around the world can do anything from buy water to dictate membership terms. In the midst of recapitalizing after a series of internal accounting problems, the company has rolled out a new club model within the past year to reinvent the Bally brand. "What we've tried to do is really look at the operations and change the way we focus on our business," Messinger says. "The biggest thing for us right now is that we focus on our retention and our customer service. We really needed to go back to our roots and understand that we have to make each individual feel like we're catering to him or her." Today's modern health-club business was built on that kind of grassroots enterprise. "The whole industry was born out of passion and entrepreneurism," says Katie Rollauer, senior manager of research for the Boston-based International Health, Racquet & Sportsclub Association. "That's risky. People who were getting into it didn't have the background in business but knew that they loved fitness and were determined to make a health club work."
Log in to view the full article