Reviews of Management by Baseball: The Official Rules for Winning Management; Coaching Soccer for Dummies and Coaching Football for Dummies; and Sports Market Place Directory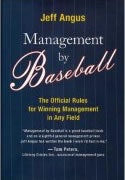 Clubhouse Rules
Author, management consultant and former baseball-beat reporter Jeff Angus approached his new book, Management By Baseball: The Official Rules for Winning Management (Collins, hardcover, $22.95), with the premise that almost everything about management can be learned from our national pastime. Angus uses baseball metaphors throughout, as he addresses managing mechanics, employee (or player) relations, self-management and overseeing change. He borrows practical lessons from baseball skippers past and present (Earl Weaver, Ozzie Guillen) and gets cute with section and chapter headings ("Chapter 8 - Down to the Minors: Reprimanding, Demoting & Firing"). Angus even argues that Joe Torre is a better role model for business, government and nonprofit managers than corporate bigwigs. A member of the Society for American Baseball Research, the author also offers insight into the game's colorful history and nuances, and plenty of sidebars keep the text lively.



Kick Start
If either the 2006 World Cup or the start of a new NFL season inspired you (or members of your organization) to try coaching youth soccer or youth football for the first time this fall, we suggest reading up on the sports' finer points in Coaching Soccer For Dummies and Coaching Football For Dummies (Wiley, softcover, $19.99 each). Among the latest titles in the For Dummies series, the books were written by Greg Bach of the National Alliance For Youth Sports and cover everything from basic skills development to rules navigation. In addition to sport-specific pointers (including sample 60-minute practice plans), the books contain tips on keeping teams healthy, handling injuries and coping with child and parent personalities. Special sections tackle traveling teams, and each book comes with a bright-yellow "Cheat Sheet" that includes a helpful map of the soccer field and ideas for pregame, halftime and post-game talks.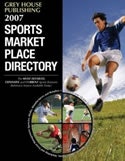 Industry Insider
Despite its mid-year publication date, the bulging 2006 edition of the Sports Market Place Directory (Grey House Publishing, softcover, $225) is bound to link people, organizations and events within its 2,294 pages and 15,487 listings. The directory is divided into 10 sections and contains contact information for a wide range of sports-related entities, including single- and multiple-sport organizations, college sports and conferences, professional leagues and teams, halls of fame and museums, military sports programs, media outlets, sponsorship and marketing agencies, professional services, agents and attorneys, manufacturers and retailers, and a variety of facilities. A statistics section explores such topics as sports participation, consumer purchases and game-attendance figures, and each section includes at least one alphabetical index. The directory's publisher also offers a pricier online-subscription database version, as well as downloadable customized databases.