Reviews of Team Sports Marketing; YouTube.com; and Paddy On the Hardwood: A Journey in Irish Hoops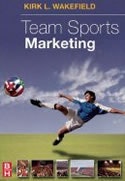 Market Value
In Team Sports Marketing (Elsevier, paperback, $39.95), Baylor University marketing professor Kirk L. Wakefield begins with the premise that building fan identification embodies the science and art of being able to market in any context. The book then moves beyond explaining how NFL, NBA, NHL and Major League Baseball teams have succeeded at the marketing game by providing examples of best practices for sports teams of all levels. Tackling such subjects as sponsorships, season-ticket sales and venue management, Wakefield enlivens his copy with frequent stabs at humor, as well as photographs, tables and sidebars.




Power Replay
In an apparent attempt to lure younger fans, the National Hockey League this season turned to the popular Internet video-sharing site YouTube.com (which features everything from vintage concert clips to footage of amateurish pranks). Fans can now view highlights of all 2006-07 regular-season games within 24 hours of their original broadcast, thanks to a deal that allows revenue sharing from advertising placed adjacent to the content. YouTube also will help the league identify and remove illegally posted clips. Meanwhile, other professional sports leagues have taken "aggressive" steps, in the words of NFL spokesman Brian McCarthy, to protect copyrighted broadcasts from being illegally posted and viewed on YouTube and similar sites. www.youtube.com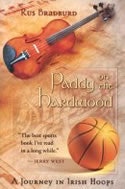 Celtic Pride
Back in 2002, Rus Bradburd, burned-out assistant men's basketball coach of conference-champion teams at the University of Texas-El Paso and later New Mexico State University, was looking for what he thought would be an easy job. That's why he took a position in Ireland coaching professional hoops. Little did he expect to encounter a small-town team of misfits more concerned about Gaelic football and drinking than winning basketball games. To maintain his sanity, Bradburd kept a journal of the experience - and became a decent Celtic-fiddle player in the process. His story, told with surprising wit, is recounted in Paddy On the Hardwood: A Journey in Irish Hoops (University of New Mexico Press, hardcover, $24.95).