Reviews of United States Tennis Association 'No-Cut' web site, and Why a Curveball Curves: The Incredible Science of Sports.
Mixed Troubles


Almost 1,800 high school tennis coaches around the country have adopted a no-cut philosophy - a trend that now warrants its own web site to address the challenges of giving all players an opportunity to take the court. The United States Tennis Association, which developed the No-Cut Program in 2006 as a way to acknowledge that every team participant is a vital member of a school community regardless of his or her tennis skills, encourages no-cut coaches to join a new online network at usta.com/no-cut. A panel of advisors offers guidance and resources to coaches struggling to oversee large teams, and peer-to-peer networking opportunities, access to team games and drills, and invitations to participate in coaches' workshops and training sessions also are available. Registration is free.
usta.com/no-cut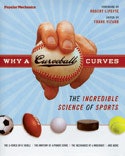 Lab Text
Though recreation and athletics may be your livelihood, you're probably too busy to stop and think about why a soccer ball "bends" in midair or why some batters struggle to check their swings. That's where a new book from the editors of Popular Mechanics comes in. Why a Curveball Curves: The Incredible Science of Sports (Hearst Books, hardcover, $19.95) explains the biology, chemistry and physics behind hits, kicks, throws, strokes, dives, punches and slam dunks. A select group of athletes, coaches and sportswriters - including former NFL kicker Matt Bahr, Olympics swimming coach Bob Bowman and Major League pitcher-turned-broadcaster Jim Kaat - explore and explain everything from the G-force of a tackle to gene doping. The book is loaded with illustrations, diagrams and lively text written for lay readers.