Construction begins on an indoor practice facility at Colorado State University and a student recreation center at the University of Tennesse at Martin.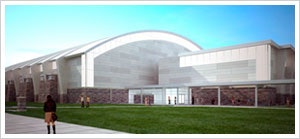 Ground was recently broken in Fort Collins, Colo., on what administrators are heralding as the biggest athletic facilities investment at Colorado State University in more than four decades. The $13 million Indoor Practice Facility and $7 million athletic Academic and Training Facility, both designed by Indianapolis-based RATIO Architects Inc. and Fort Collins-based Aller-Lingle Architects, are scheduled to open next fall. The 66,000-square-foot practice facility will include a 70-yard synthetic turf field; a four-lane, 70-meter track flanked by a shoe-changing room; and a gymnasium with one regulation basketball court and two half courts, as well as capacity for two full volleyball courts. Nearly half of the 17,307-square-foot academic training center will be dedicated to academics, while the other half will provide areas for strength training and conditioning. Other amenities include a nutrition center, five private rooms for tutoring and a 30-station computer lab.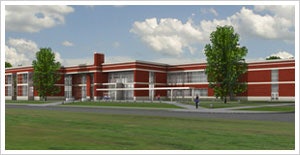 Homecoming festivities at the University of Tennessee at Martin featured a groundbreaking for a 96,000-square-foot, $16.5 million Student Recreation Center. The facility, designed by Clarksville, Tenn.-based Lyle, Cook, Martin Architects and Memphis-based Fleming Associates will include a four-court gymnasium that can accommodate indoor soccer, cardio and weight training areas, group exercise and multipurpose rooms, and racquetball courts.
More New Construction
The City of Newberry, Fla., recently broke ground on the Easton-Newberry Sports Complex. Much of the $2.4 million facility will be devoted to archery training.
Wake Forest University has received city approval to renovate Ernie Shore Field, a 52-year-old baseball stadium - previously occupied by a Winston Salem, N.C., minor league team - that the university purchased for $5.5 million.
Special Olympics Massachusetts is celebrating the groundbreaking of its new 25,000-square-foot state-of-the-art headquarters, the Yawkey Sports Training Center, in Marlborough, Mass.
Winona State University recently broke ground for the Minnesota campus' Integrated Wellness Complex. The 90,000-square-foot facility will house athletics suites, as well as spaces for expanded research and degree programs concentrating on wellness.