Casey Conrad Sales Teleseminar to Benefit Augie's Quest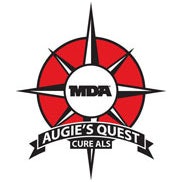 Like all businesses in an uncertain economy, health clubs are looking for any edge or insight that will help generate more sales. On Thursday, Feb. 26, health club sales expert Casey Conrad will be holding a one-hour teleseminar titled "Closing Skills in a Tough Economy." To participate, clubs simply need to register at www.clubsalestraining.com and make a minimum purchase of $37 that includes an audio download that club operators can share with their staffs. Clubs also have the ability to make larger purchases of Conrad's existing sales training programs, with 100 percent of the proceeds benefiting MDA's Augie's Quest initiative. Augie's Quest has raised $18 million for ALS research since it began in 2005, the year Augie Nieto, a leader in the nation's fitness industry for nearly three decades, was diagnosed with the progressive neurodegenerative disease.
Conrad's teleseminar will cover such topics as how the mindset of consumers has changed and how that impacts the sales process; key approaches to establishing a greater level of customer rapport; specific qualifying questions to help facilitate the sales process; and closing and follow-up skills that will separate clubs from their competition.
"I am very excited about Casey's generous contribution of her time, sales tools and the offering of her training products to help raise money for the Clubs for the Cure campaign for MDA's Augie's Quest," says Pat Laus, founder of Clubs for the Cure (www.clubsforthecure.com) and the owner and CEO of The Atlantic Clubs. "We have benefited greatly by utilizing her new eTechnology concepts to drive new prospects into our business. The Atlantic Club sales team has also incorporated many of the sales techniques that she is offering in the product for this fundraising campaign."
Related Articles:
The Power of One
Clubs for the Cure/Augie's Quest is uniting the fitness industry in its fundraising efforts to find a cure for ALS.
Augie's Fundraising Muscle The fitness industry raises more than 2.8 million to fight ALS at The Bash for Augie's Quest.