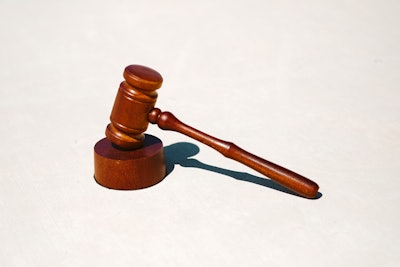 The University of Minnesota is facing a lawsuit over the elimination of men's gymnastics.
Plaintiff Evan Ng, now a sophomore, competed for the Gophers men's gymnastics team for one season as a freshman before the team was cut, the lawsuit filed Friday morning said, according to KARE-TV.
Ng filed a lawsuit against the university's Board of Regents, athletic director Mark Coyle, and University President Joan T.A. Gabel, claiming sex discrimination over the program's cutting.
"When the university announced the men's gymnastics team would be eliminated, my dreams were pretty much crushed," Ng told WCCO-TV. He said he trained his entire life to be a college athlete.
"This isn't just about me, but the gymnasts that I've competed with. This program is bigger than us," Ng said.
Ng's lawsuit claims the men's gymnastics program was eliminated "in a misguided, unlawful, and unconstitutional attempt to comply with Title IX" to maintain a proportional ratio of male and female athletes. The suit says the decision to cut men's gymnastics amounts to gender discrimination, which violates Title IX and the equal protection clause of the 14th Amendment to the U.S. Constitution.
Last October, U of M Regents voted to cut men's gymnastics, men's tennis and men's indoor track and field. At the time, athletic director Coyle cited budget shortfalls in the athletics department, and said that the budget also didn't support adding more women's sports to meet Title IX requirements.
Ng's suit claims the university's budget shortfall was less than expected, but the Regents moved forward with the elimination of the teams under what Ng's attorneys claim was an "erroneous interpretation of Title IX's requirements."
The suit claims supporters also presented additional options for saving the team, including proposals for self-funding or a postponement, but the suit said the ideas were rejected, citing Title IX.
According to court documents, Ng is seeking a jury trial in the case, along with potential declaratory or injunctive relief, including possible reinstatement of the men's gymnastics program.
In a statement released Friday, the University of Minnesota said the decision to eliminate three programs was a "difficult one."
The statement said: "Importantly, this lawsuit isn't just about the University. It is a broad challenge to how Title IX has been implemented by the U.S. government across colleges and Universities nationwide to achieve equal opportunity. The University has and will always honor its legal obligations."