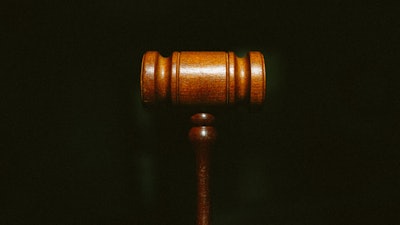 The former coach in Marion, Iowa, accused of sexually assaulting a student-athlete earlier this year is now facing charges in another alleged assault, according to KCRG-TV.
Linn-Mar High School's previous track and field coach Kameron Beets, 29, was arraigned Tuesday on charges of lascivious acts with a child and lascivious conduct with a minor. Beets was arrested last month in Cedar Rapids.
Marion police investigators said the new charges are related to a second victim.
According to a criminal complaint filed in Linn County District Court, Beets is already facing kidnapping and sexual abuse charges after confining a boy in a Linn-Mar High School bathroom naked for more than 45 minutes. Marion police said investigators believe Beets used his role as a high school sports photographer and personal trainer to gain access to minors before victimizing them.
The new charges are in connection to an alleged incident Sept. 25 involving a 15-year-old boy at the high school, according to a KGAN-TV report. 
In a criminal complaint filed Thursday, Beets is accused of asking the teen for naked pictures and videos before meeting at the school, KGAN-TV reported. Beets then allegedly made the teen disrobe before fondling him.
Beets is also facing charges stemming from an alleged incident on Sept. 27 at Linn-Mar involving similar actions against a 17-year-old boy.
Beets is being held on $65,000 bond for seven charges, KGAN-TV reported. His next court appearance is scheduled Nov. 10.
Marion investigators said the investigation remains ongoing and asked anyone who may have had an inappropriate encounter with Beets to contact the police department.