A national park in California is expecting to spend more than 100 hours removing graffiti left by visitors.
Officials said Pinnacles National Park will remain closed through at least Wednesday while rangers continue scrubbing graffiti, The Herald-Sun reported.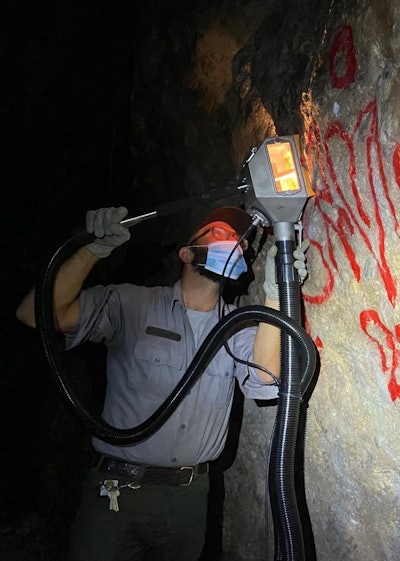 "Graffiti that took a couple of minutes to spray will take well over 100 personnel hours and 500 pounds of equipment to remove," rangers wrote on Facebook.
The Balconies Caves consist of several passages and chambers for hikers in the 26,000-acre volcanic national park near Monterey.
Despite the inconvenience, "thoroughly removing the paint from the cave walls will benefit countless others over the many decades to come," rangers wrote.
It's not uncommon for visitors to deface natural landmarks with graffiti. Officials at Glen Canyon National Recreation Area in Arizona recently removed 550 square feet of graffiti and carvings in Antelope Canyon, The Idaho Statesman reported.
"This act of vandalism also provides us all an opportunity to reflect on how we care for our public lands," Pinnacles National Park rangers said on Facebook.