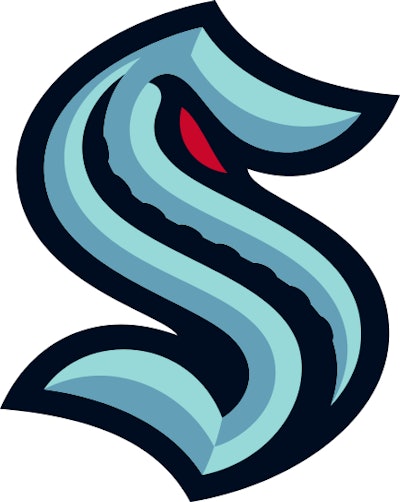 A medical student was honored at a NHL's Seattle Kraken game this weekend, credited with flagging a stranger's cancerous mole through a note on her phone.
KTVO-TV reported that Nadia Popovici, 22, a graduate at the University of Washington, noticed a suspicious-looking mole on the neck of an opposing team's staff member during an Oct. 23 Kraken home game. Popovici knocked on the glass partition to get the team's attention and held her phone up to the glass with a message that told him the mole on his neck looked cancerous and that he should have it checked by a doctor.
The Vancouver Canucks' staffer, Brian "Red" Hamilton, had the mole checked — which turned out to be malignant melanoma — and doctors removed it.
A biopsy of the mole showed it was malignant melanoma in situ, which meant the cancer cells were only on the outer layer of Hamilton's skin and detected very early, the NHL reported.
On Saturday, Hamilton and the Canucks posted a message to social media searching for the woman whose message on her phone urging him to get checked "will forever be etched into my brain and has made a true life-changing difference for me and my family."
Eventually, word got through to a Facebook page for Kraken fans and Hamilton and Popovici had an emotional reunion Saturday.
During the Saturday game between the Canucks at Seattle (which the Canucks won, 5-3), Popovici was surprised with a $10,000 scholarship from the Kraken and Canucks to go toward medical school, which she plans to attend this year, the NHL reported.
The Canucks posted a heartwarming video on social media after a New Year's Day game in which Popovici and Hamilton met and hugged.
"I want you all to know that this isn't about me," Hamilton said in the letter he wrote initially searching for Popovici. "It's about an incredible person taking the time to notice something concerning and then finding a way to point it out during the chaos of a hockey game."
On 10/23 #SeaKraken fan Nadia Popovici urgently banged on the glass to alert @Canucks Asst. Equipment Manager Brian Hamilton of an abnormal mole that turned out to be life-threatening.

Today, they reunited for the first time since she saved his life → https://t.co/ueSuAwoz6s pic.twitter.com/zd8d8Rn7PU

— Seattle Kraken (@SeattleKraken) January 2, 2022