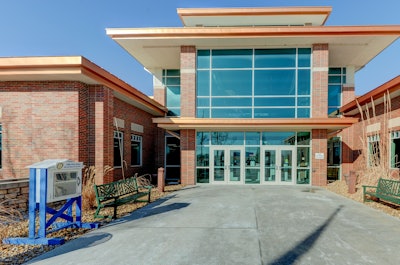 This sponsored content was provided by Matrix Fitness. What is sponsored content?
When Grant Purkey returned to his hometown Harrisonville (Mo.) Parks and Recreation Department to serve as its director, "Out of Order" signs were attached to one in every five cardio machines on the rec center's fitness floor. Still more nonfunctioning machines sat in storage.
Some represented original equipment, including pieces that were purchased used at the time of the center's 2004 opening.
To Purkey, who had been familiar with the rec center most of his life as a frequent fitness user and employee, the situation had reached critical mass. Repair would have amounted to throwing good money after bad. "There was no way I was going to be like, 'Let's go get all this repaired.' It was, 'We need to get new,' " Purkey says. "And it was across the board — not just the cardio equipment. We needed new strength circuit equipment, as well, because that stuff was outdated when it hit the floor in '04."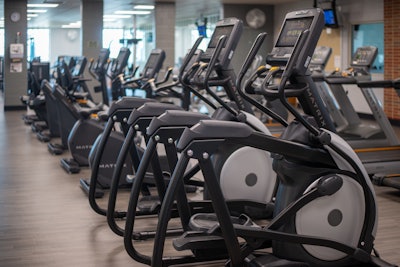 Purkey, who started at his new position in October 2020, didn't waste time. Rec center membership was eroding, and he knew a full reinvestment in amenities held the best chance to bring people back. City leaders agreed, earmarking close to a half-million dollars for the overhaul Purkey envisioned.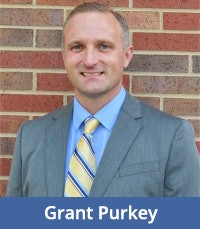 But how to get the most bang for the buck? During an out-of-town site visit, the touchscreen features on Matrix equipment had caught Purkey's eye, and he thought they might have a similar effect on the residents of Harrisonville. "I wanted to hook them," he says. "When I saw that Matrix had a touchscreen component with access to Netflix and social media, and people could call up their Kindle books and read, I knew that would get the casual members to come in and get on the cardio machines. And it probably had a good chance of retaining those members, as well."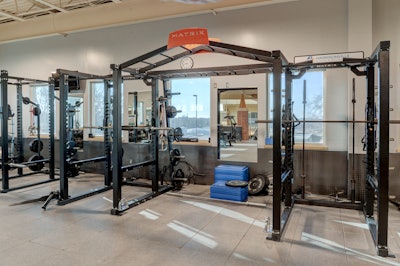 New cardio, selectorized strength and free weight equipment was purchased with the guidance of Mike McGraw at Matrix dealer Performance Fitness Equipment in Kansas City — $430,243 worth, including new flooring on two levels. For the updated spaces' July 2021 debut, Purkey put the flashiest and easiest-to-use equipment on the ground floor: cardio equipment outfitted with the aforementioned touchscreens and circuit training units adorned with new parks and rec department branding.
"Downstairs, where people walk in from outside to the front desk, right away those screens are all right there. It's going to catch their eye," he says. "Even if they walk into the community center not wanting to buy a membership, maybe to do a birthday party rental or something, it's still going to be eye-catching. Matrix really had that component that I knew was going to draw the casual user."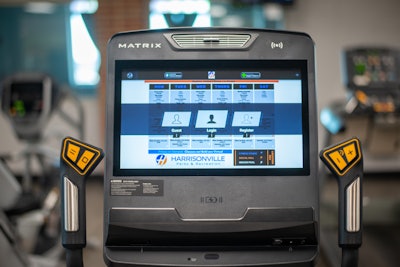 Once Purkey takes the opportunity to formally introduce interested patrons to the equipment, a membership purchase is nearly guaranteed. "If someone comes in and is kind of on the fence, I'll just say, 'Hey, can I show you around?' And what I do first is show them the touchscreen. That's the wow factor."
If there's an intimidation factor in play, Purkey pulls out his phone and scans the QR code on any given machine. "It gives me a YouTube video on how to use every single piece of Ultra Series equipment," he says. When asked for prospects' typical reaction to that sort of tutorial technology, Purkey demonstrates their "This is awesome!" reaction.
"Usually by that point, I have them sold and they're going to sign up for a membership," he adds. "Nine times out of 10."
In fact, since installing the Matrix equipment, membership revenue has increased 25 percent — not just in the form of new faces, but recognizable ones, too. Says Purkey, "I was here before, and I've always been big into fitness, so I would work out. Now I see familiar faces from the past coming back in the door, just because we changed things up and they wanted to check out the new equipment. They appreciated that, and they've stayed ever since."
Though a substantial investment, the project came in below budget, and the return on investment is just beginning. "The mayor, city manager and boards were all on board with it," Purkey says. "We were able to issue some funds and update some equipment — and now it's paying off."