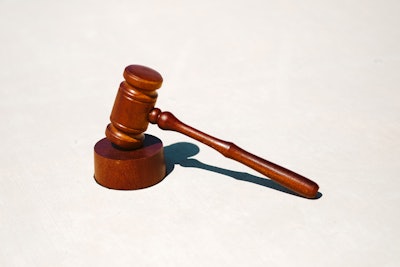 A former high school basketball coach in Florida was sentenced this week to 18 months in jail for inappropriately touching a student and sending sexual messages.
Travis Westberry, 30, of Naples, Fla., pleaded no contest Monday to charges of transferring harmful information to a child via an electronic device and battery, WINK-TV reported.
Westberry was a teacher and coach at Immokalee High School in March 2021 when the investigation began after the victims disclosed information about Westberry to a Collier County Public Schools staff member. Authorities said Westberry sent nude photos of himself to a one student and rubbed the thigh of a 15-year-old sophomore while in class and showed her obscene photos and videos of himself before requesting the same from her.
Westberry was sentenced to 18 months but will receive credit for the 13.5 months that he has already served, leaving him with 4.5 months remaining behind bars, WINK-TV reported. Westberry had been facing five years for each of the three felonies he was charged with.
Once he's released, Westberry will be on probation for 3.5 years and will have to register as a sex offender.