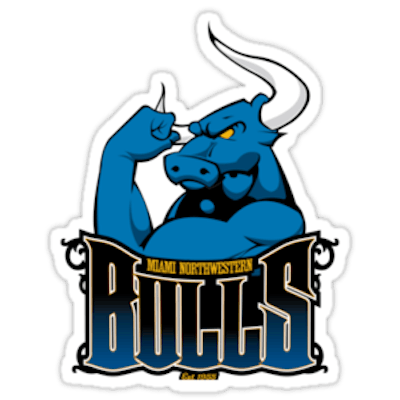 A recent post on social media has called out the athletic director at Miami (Fla.) Northwestern Senior High School ahead of the Bulls' trip to Orlando this weekend to play Jones High School in a highly anticipated game.
As reported by ABC affiliate WPLG in Miami, many are wondering why Northwestern's football team, of all the programs in the state, is allegedly tasked with extensive travel on the front and back end of their big game in Orlando, some 230 miles to the north.
The game is scheduled for Saturday at 7 p.m., and there are questions as to a lack of rest and recovery time for Northwestern student-athletes who essentially would be pulling close to a 24-hour day.
WPLG reached out to Northwestern AD Andre Williams but did not receive a response as of this writing.
On Monday, WPLG's Alex Finnie spoke to students who did not want to be identified, but are standing behind the claims.
Meanwhile, the school district confirmed that they are looking into the allegations surrounding Williams, the game and the football program.
According to Miami-Dade County Public Schools, Jones High School agreed to split the gate with Miami Northwestern Senior High 60-40, after cost.
Exactly how much money that 40 percent will end up being won't be known until all expenses for the game are paid.
Despite reports indicating that at least 14,000 tickets for the game have already been sold at $15 a pop, MDCPS said that, according to Jones High School's Athletic Department, 1,926 tickets have been sold as of 2 p.m. Monday.
As for the allegations against Williams for misappropriation of funds, the district provided the following statement:
"The District conducts a yearly audit of athletics to ensure all funding/expenditures utilized are/were in compliance. MNW has had no audit issues and we will continue to be fiscally strategic/responsible to ensure funds for the entire year. We must anticipate more trips down the road such as playoffs and overnight stays for football, and track and field for example. Transportation is also an expenditure under athletics, student athletes must travel to competition that are not hosted at MNW."
When asked if parents, students or anyone else had filed a complaint in regard to the accusations, MDCPS said Northwestern's assistant principal over athletics and region director met with a parent on Friday and followed up again Monday with updates to things that were discussed at their prior meeting.