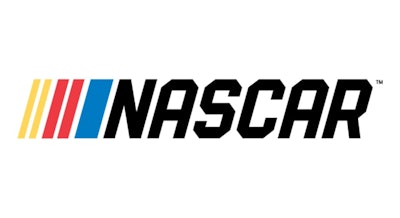 The University of Alabama and NASCAR have struck a one-year deal for NASCAR to become an official partner of Crimson Tide Athletics, marking a first for NASCAR in sponsoring a college athletic department.
The deal will give NASCAR digital ad placement at four home football games, and there will be a component at basketball games. The deal includes first-party data to help NASCAR increase ticket sales for Talladega Superspeedway, according to the Sports Business Journal and the Tuscaloosa News.
The first-of-its-kind sponsorship was revealed last week by a social media post from the Crimson Tide Sports Network account, though it didn't share details. According to the Sports Business Journal report, the sponsorship is a one-year deal from this summer through next and grants NASCAR rights use to Alabama's IP; in-venue and experiential activation opportunities; social and digital media integration; and first-party data that the racing body will use to try to drive ticket sales.
To show off its new official status and promote Talladega Superspeedway, NASCAR will run radio spots, while creating new signage and marketing assets for out-of-home advertising in Birmingham and Tuscaloosa. NASCAR also gets in-venue LED board inventory and "NASCAR Drive Summary" videoboard features at all seven home football games; LED stanchion inventory and a "NASCAR Drive of the Game" videoboard feature at Coleman Coliseum for basketball games; and title sponsorship of the Alabama sports network's weekly Facebook show. That final aspect will include a social media sweepstakes and NASCAR getting access to first-party data across Learfield's Fan365 platform.
The deal is part of NASCAR finding unique ways to try and grow the sport, and in this case it's in one of its regional strongholds. Talladega, about two hours from Tuscaloosa, is one of the sport's most important tracks, hosting two NASCAR weekends annually (one in the playoffs).