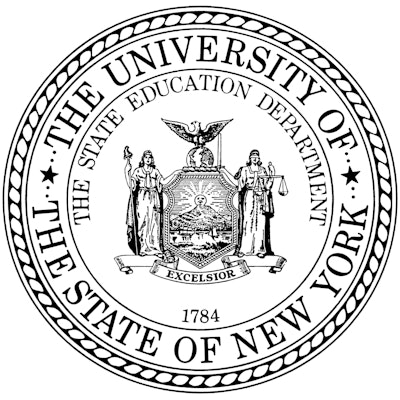 The New York State Education Department has recently ordered all its districts to remove "Indian" mascots and associated Native American imagery from the public school system by 2023 or risk losing state funding, according to reports.
In a memo signed by State Education Department senior deputy commissioner James Baldwin, he warned "districts that continue to utilize Native American team names, logos, and/or imagery without current approval from a recognized tribe must immediately come into compliance," according to a report by WAMC Northeast Public Radio in Albany, N.Y.
Baldwin says the memo was not issued lightly.
"It is a problem that was cited 21 years ago by then Commissioner Richard Mills in terms of having safe and nurturing school communities and focusing on respect and academic achievement for all students," Baldwin wrote. "This has been a very long-standing issue here in New York. Most recently, about a year and a half ago, the current Board of Regents adopted a policy encouraging school districts to review their own policies, practices related to issues around diversity, equity and inclusion. So we got to a point where we have roughly 50 to 60 districts that are still using these mascots, which are offensive and which are not consistent with the kinds of values that we want to see reflected in our public schools."
The department said districts that fail to commit to replacing such names and logos by the end of the 2022-23 school year may be in violation of the Dignity Act, WAMC reported. The penalties for such a violation include the removal of school officers and the withholding of state funding.
The memo cited the ongoing controversy surrounding the Cambridge Central School District – in New York's Capital Region – which voted to retire its "Indians" team name, logo and mascot in June 2021, then reversed the decision a month later after new school board members took office.
Community members challenged the reversal and in August Education Commissioner Betty Rosa declared the name and imagery violated the state Dignity for All Students Act and had to go.
The Washington County district filed an appeal, but a New York State Supreme Court judge decided the Commissioner's ruling was valid and Cambridge was ordered to make the changes by July 1, 2022. The school board then authorized the district's legal counsel to file a Notice of Appeal.
The state education department told WAMC that more than 50 school districts in New York still employ Native American imagery, among them, Glens Falls City Schools, which has used the Indians moniker and a red GF within a black arrowhead as a sports logo since 1941.
"So we have every intention of honoring this ruling that's made by NYSED," Skye Heritage, the district's spokesperson, said. "And while the order contains a deadline of June 2023, to affirmatively commit to replacing the Native American team name, logo, or imagery, we have not yet determined a timeline for removal of Indian associated items on our sports uniforms, our furniture and in our buildings, such as the high school gymnasium floor."