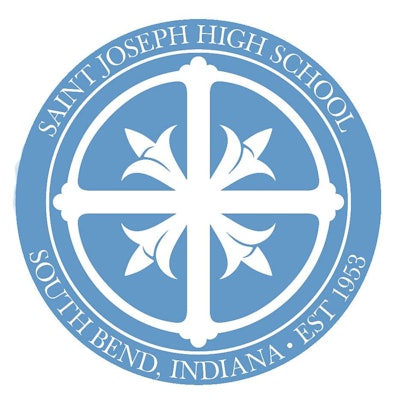 A committee has been formed at a high school in Indiana to consider changing the school's mascot from "Indians."
Saint Joseph High School in South Bend — a private diocesan institution — has established a committee to evaluate replacing its nickname and mascot, according to a letter sent last week to members of the community, as reported by the South Bend Tribune.
Schools officials plan to host virtual and in-person forums in February to address its current Native-American oriented nickname. Many high schools, colleges and even professional teams throughout the country have moved away from Native American-themed mascots over the past two decades among growing criticism that such nicknames are derogatory and disrespectful to Native Americans.
"Our school board engaged in some research and discussion and that led to a vote in which the school board voted to initiate this process," Principal John Kennedy told The Tribune on Tuesday. "Some of what we learned will be relevant to the committee work and will be shared out through the committee."
Saint Joseph High School officials say the 13-member committee will evaluate the current Indians nickname and decide whether it should be kept or changed. https://t.co/CRRtB5uQ88

— WNDU (@WNDU) January 17, 2023
The evaluation committee will include students, alumni, faculty/staff and parents.
Input from community members and leaders of the Pokagon Band of Potawatomi Indians will also be considered during the process, according to the letter, though it is not clear if the forums will be open to the general public.
The committee is expected to make a recommendation to the school board by May. If the committee's decision is to change the name, a second phase of choosing a new nickname and mascot will begin, the letter stated.
Saint Joseph has organized two town hall dates — an in-person session on Feb. 15 at 6 p.m. at the Black Box Theatre and a virtual session on Feb. 16 at 6 p.m., the Tribune reported. Though the town halls are said to be open to the public, only "Saint Joe community members" were sent invites.
"The specifics of the town hall meeting are still being reviewed," Kennedy said. "We plan to send communications to our mailing list, which includes members of the Saint Joe community. We are interested in hearing from people who have a vested interest in the future of Saint Joe."
Kennedy, Ratigan and associate superintendent of Catholic Schools for the Diocese of Fort Wayne-South Bend David Maugel will be consulting non-voting members on the committee.