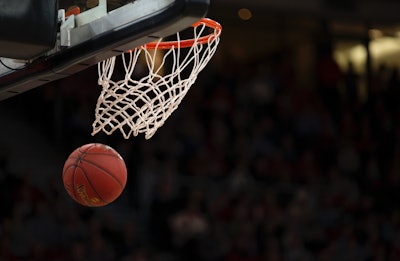 The University of Iowa has invalidated 200 tickets purchased for a home men's basketball game by students from Big Ten Conference rival Illinois, claiming the tickets were secured at a group rate under false pretenses.
Members of the Orange Krush student section at Illinois have made one road trip per season since 2002, and circled Saturday's game at Iowa as this year's destination. However, the organization says the Iowa athletic department notified the group Wednesday that the university was invalidating the entire order.
As reported by 247Sports, the Iowa athletic department responded to the Illinois student section by claiming the tickets were purchased in bad faith.
"It is highly unfortunate for our group that this trip has been canceled because we were looking forward to it since receiving the tickets in the mail in October," read a post on the Orange Krush's official Twitter account. "It is highly unfortunate for the 150 students that collectively fundraised a total of $2,649.41 for local charitable organizations in order to be invited on this trip. Most of all, it is highly unfortunate that the University of Iowa and their athletic department refused to face the consequences of the mistake THEY MADE in selling tickets to a billing address in Champaign, Illinois. It is against the spirit of competition and rivalry, two outstanding attributes of the Big Ten Conference, to make this decision."
The organization's entire statement, shared Wednesday night, can be seen here.
In it, the Orange Krush says it is too close to the trip to cancel a rented charter bus, costing the 501(c)3 organization $6,000, or roughly one-fifth of its annual budget. "That means that, financially, we cannot afford to pivot to another destination, even if there were sufficiently available tickets. So the 20th Orange Krush road trip will have to be delayed until the 2023-24 season, assuming the chosen destination is on a campus with a less fearful athletic department than the one representing the University of Iowa."
Then, it got even more personal.
"[W]e take it as a great compliment that the Orange Krush is a strong enough section to be so feared that an opposing athletic department is wiling to sacrifice $5,400 and ruin a sellout in order to turn us away. [Iowa athletic director] Gary Barta and staff, we issue great thanks to all of you for the adoration you have shown the Orange Krush through your cowardice."
Roughly 90 minutes later, Iowa released its own statement:
"The Iowa athletics department became aware of a discounted group ticket order for the Iowa-Illinois men's basketball game on behalf of an Illinois chapter of the Boys and Girls Club. In following up with that organization, it became clear this was not factual. When contacting the individual who made the original ticket order, they admitted to falsely ordering tickets under the non-profit organization. Iowa athletics has refunded the original ticket order and donated tickets to the Boys and Girls Club of Cedar Rapids. We look forward to welcoming these kids to a sold-out Carver-Hawkeye Arena this Saturday."
In its earlier statement, the Krush seems to insist that its purchase was for charitable purposes, though it never mentions the Boys and Girls Club of Cedar Rapids by name. "Finally, and most importantly, we want to emphasize the utmost gratitude we hold for those who did donate to be part of this trip. Your hard work will do wonders in this community for those in need of support. We are working hard to find a way to make this right to you as you are valued, appreciated members of our section and of our Champaign-Urbana community."