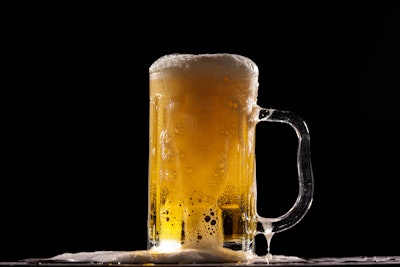 File Photo/Unsplash
A month and a half into 2023 and Neyland Stadium in Knoxville, Tenn., is still waiting on an official's decision to move a case forward that will decide whether the venue will be allowed to sell beer.
The hearing officer who is to make the decision, local attorney Loretta Cravens, must conclude whether disputed parts of the city of Knoxville's argument should be allowed in deciding the ultimate outcome of the case, the Knoxville News Sentinel reported Tuesday.
Cravens had previously said she would file the decision by the end of 2022, the newspaper reported.
The University of Tennessee at Knoxville is waiting for Cravens' decision so that a date can be set for a final hearing to consider suspending or revoking permits that have allowed UT Knoxville's beer vendor Aramark to sell alcohol at the stadium since 2019.
Read: Was Noise Level at Neyland Stadium Dangerous During Iconic Game?
Read: Two Arrested for Stealing Beer from Neyland Stadium
The Sentinel reported that the city at least wants to see Aramark's permit suspended for three home games next season, meaning no beer would be served at kiosks. The city also is considering the possibility of revoking Aramark's license entirely.
The city's argument is that Neyland Stadium is operated in a "disorderly" manner. At issue — and what Cravens needs to decide before the case can proceed — is whether the City of Knoxville can include crime logs from campus police in its argument. Aramark had requested a meeting to strike this portion of the city's argument, and it was at the Dec. 19 meeting that Cravens said she would make a decision about the argument by the end of the year, the Sentinel reported.
"Aramark does not control the premises, does not provide security, does not control who may or may not enter University property, and is not authorized to remove or eject patrons from the premises," according to Aramark's motion to strike, as reported by the newspaper.
Will Johnson, city recorder, told the Sentinel via email that Cravens could make a decision about whether to consider the city's full argument at any time.
Alternatively, Johnson said, another hearing could be scheduled to make that decision. Neither have happened so far, Johnson said this week.
A final hearing to evaluate all the facts and render a final decision about Aramark's permit still would be needed in both scenarios, and a date has not been set.
The Sentinel also reported a timeline of how the stadium and the city ended up in this battle:
2019: Changes in state legislation and SEC rules allow alcohol to be sold at Neyland Stadium.
November 2019: Seven underage sales happen during a Garth Brooks concert at Neyland Stadium.
June 2020: Aramark applies for a new beer permit at Neyland Stadium, citing a change in SEC rules. Essentially, Aramark's slate is wiped clean.
Fall 2021: Aramark has two more underage violations take place at Neyland Stadium.
July 2022: Aramark again applies for a new beer permit, citing "an expansion of the premises." Again, its slate is wiped clean.
Fall 2022: Three more underage sales happen at Neyland Stadium during games against Akron, Florida and Alabama.
October 2022: The city files a noncompliance complaint seeking to suspend or revoke Aramark's permits at Neyland Stadium.
November 2022: Aramark responds to the city and seeks to strike portions of its argument.
December 2022: A motion to strike hearing is held, but no decision is made.
The city is treating Neyland Stadium like it would any bar in Knoxville, but the stadium operates on a much larger scale than any other establishment in the city. The Sentinel reported that Neyland Stadium has more than 160 points of sale for beer on game days.
According to the Sentinel's report, there were thousands and thousands of beers sold at each 2021 home football game, and the newspaper included the revenue that was generated at each event:
Bowling Green: 21,191 | $250,158
Pittsburgh: 28,676 | $333,358
Tennessee Tech: 18,754 | $219,698
South Carolina: 34,598 | $394,686
Ole Miss: 47,890 | $547,726
Georgia: 44,997 | $522,208
South Alabama: 14,224 | $169,110
Vanderbilt: 20,008 | $235,167
Total: 230,338 | $2,672,111
Revenue was split 50/50 with Aramark, meaning the university took home about $1.34 million in 2021.
The Sentinel reported Tuesday that Cravens did not respond to a voicemail from reporters.