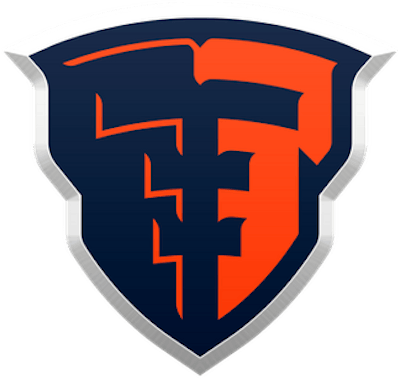 Missing payments, multiple suspensions and a misdemeanor charge have caused turmoil for the Albany Empire, a National Arena League expansion team in Albany, N.Y.
Head coach Damon Ware and six players have left the team, WTEN-TV reported Monday. Ware confirmed he is leaving the Empire and said he and multiple players on the team have not been paid.
A representative for NFL All-Pro wide receiver Antonio Brown — who became majority owner of the Empire on April 19 — told WTEN-TV that the players and coaches were not paid due to a payment processing issue. He said the money was put in the payroll account on April 26, and that the issue should have been resolved.
Ware, along with wide receiver Darius Prince, quarterback Sam Castronova, lineman Brandon Sesay, defensive back Dwayne Hollis, linebacker Nick Haag and lineman Melvin Hollins were among the Empire personnel who did not receive room keys for the team's Albany Holiday Inn hotel, the Albany Times-Union reported.
The acting team president said the players have been suspended due to an incident on the bus returning from their weekend game in North Carolina. The Albany Times-Union reported that Albany police responded to a report of aggravated harassment at the team's hotel at around 9:40 a.m. Monday, department spokesman Steve Smith said. Smith couldn't identify the victim or others involved because an investigation is ongoing.
The team is supposed to be paid the Friday following each week's game; no one received direct deposits on April 28 ahead of Sunday's game, and the team played the Carolina Cobras in Greensboro, N.C., without pay, one player said, speaking on condition of anonymity.
The team has posted to Instagram that it was looking for a head coach, wide receiver, defensive back, lineman and backup quarterback — though Castronova is the only quarterback on the roster.
Albany, the back-to-back National Arena League champion, has started the season 1-2, opening with a dominant win over the Orlando Predators before losing two in a row, a two-point game to the San Antonio Gunslingers and a disappointing seven-point loss at Carolina on Saturday.
Brown owns 95 percent of the team, while the remaining 5 percent is locally owned by the von Schiller family.
Ware is the second head coach to leave the team this season, following the departure of Tom Menas, who won two titles with the Empire, the Times-Union reported. Menas was let go just before the season's start.
The Empire are scheduled to host the West Texas Warbirds this Saturday at 7 p.m.