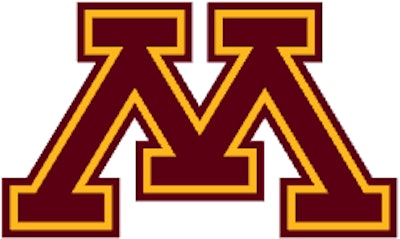 Former University of Minnesota football players are claiming that they experienced an environment of "intimidation and toxicity" under coach P.J. Fleck.
Front Office Sports reported Wednesday that the online news outlet had interviewed several former players and staff members over the last month about Fleck's six seasons as the Gophers' head coach. They described an environment fraught with intimidation and toxicity and referenced the "Fleck Bank" — a system that allowed players with enough "coins" to get away with positive drug tests, and other violations of team rules.
More allegations include that Fleck interfered with medical protocols by pushing for injured players to return to play and by "minimizing the seriousness of some pretty horrendous injuries," one player told FOS.
In a statement to Front Office Sports, Minnesota athletic director Mark Coyle backed Fleck's program.
"P.J. and our program are unique," Coyle said. "They put themselves out there in new and different ways — but always in a first-class manner — and after nearly seven years, it is clear to me, that is what makes P.J. and our program so successful."
CBS Sports reported that it had obtained a memorandum in 2018 in which a former employee warned the Minnesota board of regents of a toxic culture within the program. The person said if "issues … continue to go unaddressed and things do not change, the health and welfare of student-athletes at the University of Minnesota are in jeopardy."
The former employee alleged Minnesota medical staffers illegally prescribed Toradol, a powerful anti-inflammatory that reduces pain, as reported by CBS Sports. The ex-staffer also alleged the school's athletic medical team violated NCAA Independent Medical Care best practices.
Husch Blackwell, a well-known independent firm, investigated after the memorandum and largely exonerated those accused of improper conduct while crediting Minnesota's athletic training staff for best practices.
The CBS affiliate in Minneapolis WCCO-TV ran a series of stories in May 2021 alleging player mistreatment under Fleck.
Fleck was hired in 2017 and is entering his seventh season at Minnesota with a 44-27 (26-26 Big Ten record) after four seasons as Western Michigan coach.
Fleck and three players are scheduled to take the main podium at Big Ten Media Days on Thursday inside Lucas Oil Stadium in Indianapolis, Indiana, at 11:30 a.m. ET.